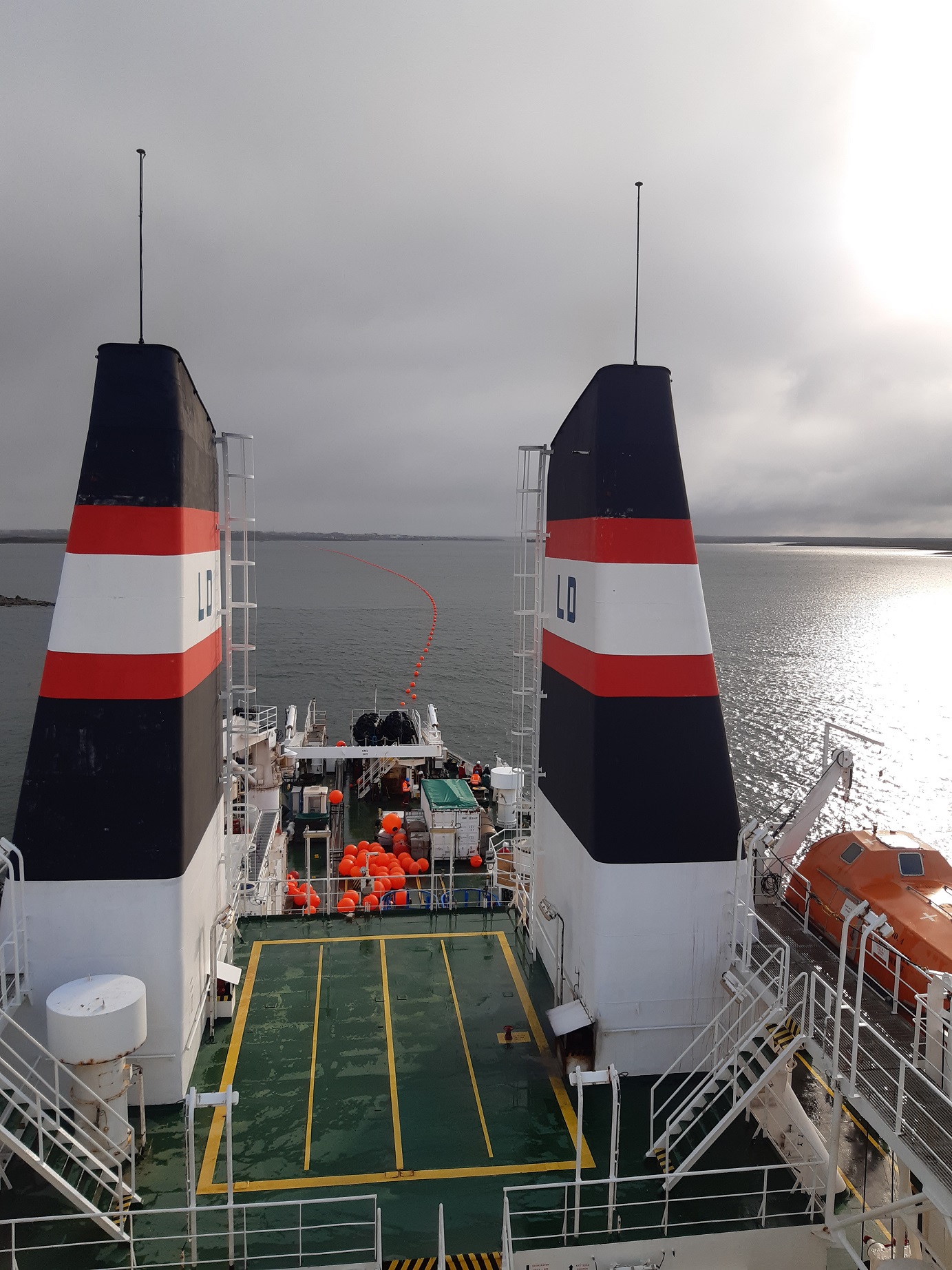 1 September 2021
Since the beginning of August and for a period of approximately 6 weeks, the Ile d'Aix cable ship has been at work in Hudson Bay for the laying and connection of submarine communication cables. This project is being carried out by the Alcatel Submarine Network teams, our crew on board and the team of our subsidiary Louis Dreyfus Travocean. 
If the weather dictates the progress of activities, this time of year has been chosen for its relatively mild weather, to allow for a smooth progression of operations. As a matter of fact, the EAUFON project consists of installing two submarine cables with a total length of 1200km. EAUFON is a public contract awarded by the Kativik Regional Government for the installation of optical fiber in Nunavik. This work is carried out using the equipment of the Ile d'Aix cable ship: cable machines and jointing and testing equipment.
The cables will connect 5 Indigenous communities in Hudson's Bay by fiber optic before the end of the year. Upon completion of operations, the Eastern Arctic submarine fiber optic network will extend from Chisasibi to Kuujjuaraapik, Umiujaq, Inukjuak and Puvirnituq.
The burial of the cable in the "La Grande" river from the Chisasibi village
To meet the challenge of installing the cable in the La Grande River, LD Travocean mobilized the TO Mobile, a burial ROV specially developed for shallow water areas.
In charge of installing the cable in the "La Grande" river from the village of Chisasibi, our subsidiary Louis Dreyfus Travocean mobilized all the equipment from the road at the beginning of July, thus avoiding the navigation restrictions of the Hudson Strait. About thirty trucks transported all the equipment necessary for operations. The barge, made up of 10 docks, was fitted with 4 thrusters associated with a dynamic positioning system. Two tugs, also transported by road, assisted the barge during operations. The assembly was declared operational and validated by the local transportation authority after 10 days of mobilization.
The arrival of the boat along the coast signifying the connection of the cable to land and the future connection of housing to the network is expected in all communities as evidenced by this article from the Nunatsiaq News.  Land installation and internet activation is scheduled for the end of 2021.