CETRAGPA'S CREATION AND THE CONSOLIDATION OF THE BULK ACTIVITY
1965 : Harland and Wolff shipyards launched the La Estancia (V) and La Sierra (III), two 46,000 dwt gearless vessels equipped with 9 hatches.

The maritime branch of the Louis Dreyfus group is renamed LOUIS DREYFUS ARMATEURS (LDA). 
1967 : Cetra Lyra (I) is launched at Dunkirk, a 75,000 dwt "monster" allocated to Cetramar for the transportation of heavy ore and coal bulks.
1969 : Against the galloping trend of bigger vessels, two deliberately small units of 19,000 dwt with mobile Kampnagel cranes are launched at the Ateliers de la Loire at St Nazaire. They are Alain LD (II) and Robert LD (II). Originally intended to suit the French port of Bayonne, they will be LD's first input into the newly created Gearbulk (LD, Buries Markes, Mowinckels and Jebsen). Then comes the times of inevitable giants: ore carriers, cape size bulk carriers, ore/oilers and obo's.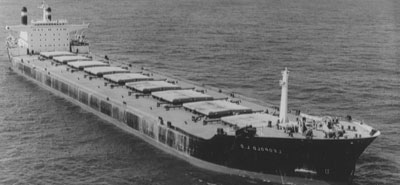 1970 : 
Harland and Wolff shipyards launched 
La Pampa (III)
, a 24,900t dwt vessel. It's the first vessel with gears equipped by Hagglund and the first vessel destined to Gearbulk to be built in Europe.
1971 : The ore carrier Léopold LD (IV) is delivered by the Dunkirk shipyards. She was developed for USINOR and particularly for the extreme possibilities of the Charles De Gaulle locks: 126,632 dwt. The vessel supplies the plant with iron ore.
This same year, Montship's commercial activity as a shipbuilder ends with the sale of the Montcalm (III).
1972 : Cetragpa is created from the merger between Agpa and Cetramar, and is destined to form a pool of large carriers. The very first order of a 249,223t dwt bulk carrier named La Loma (III) is placed in Japan, a gearless vessel built with 10 hatches.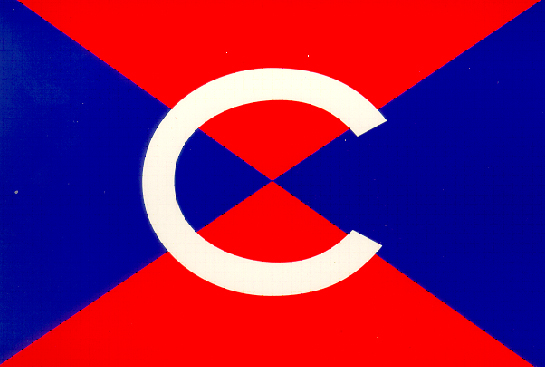 1973 : The Rothschild group abandons its maritime activity and entrusts its vessels to LD.