Our Environmental Policy
LDA recognises the importance of focusing on not only our maritime operations but also individual behaviour of our employees within a context of environmental protection.This remains a priority for Louis Dreyfus Armateurs. Based on the risks and opportunities assessment, which are an integral part of the QHSE Management System, our objectives are to avoid pollution and accidental dumping at sea, reduce our environmental impact and perfect our waste recycling recovery system.
Environmental Management System
We are committed to continually improvie our Environmental Management System and to:
Be compliant with current environmental conventions, customer requirements and other applicable requirements. International regulations are strictly respected in all activities and each vessel has dedicated management plans. Our Environmental Management System meets the ISO 14001 requirements;
Identify and analyze environmental aspects and impacts and implementing the necessary preventive and corrective actions to control the most significant risks;
Sensitize all employees to respect the environment;
Involve everyone The contribution of every employee, both onshore personnel and seafarers to QHSE management system is crucial to minimize our environmental impact.
A sustainable management of the fleet
The Group is committed to identifying and analyzing the environmental aspects and impacts and to put in place the necessary preventive and corrective actions. Thanks to careful and responsible operation of its fleet, Louis Dreyfus Armateurs contributes to the pursuit of sustainable development objectives.
To do this, for more than 5 years, the technical teams have been working with the company 'Optemar' to train and teach our mechanical officers the fundamentals of diesel combustion. It has lead to :
– the development and deployment of two software programs, 'MyOpteLog' and 'MyOpteMar' thanks to which we monitor machine and engine parameters. One of the functions is also to alert the command post in the event of abnormal deviations according to predefined parameters.
– The implementation of the 'My OPTE Board' digital platform, which aims at improving the use of engine performance. This constantly improved platform makes it possible to monitor the indicators and also to advise and help remote engineer officers in the conduct of their engine performance at sea.
This cooperation has resulted in reduced fuel consumption and emissions. In one year, our ships have saved nearly 4,300 tons of CO2.
The Blue Charter
Louis Dreyfus Armateurs signed the Blue Charter, created in 2003 and driven by Philippe Louis-Dreyfus under his mandate. The Charter affirms French Shipowners' commitment to conduct their business in a way that is sustainable and environmentally-friendly.
Read more about the Blue Charter: click here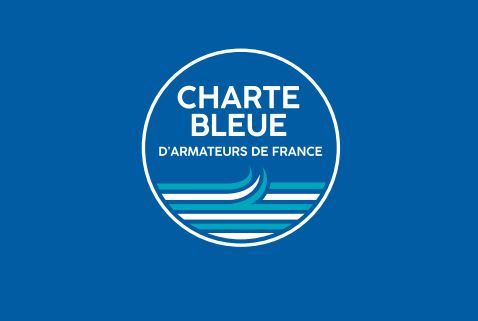 2020 edition of the Blue Charter of French Shipowners
Louis Dreyfus Armateurs was awarded this year the Special Jury Prize for "its commitment to the global energy transition of the maritime sector, through the speed limit fight carried out by Philippe Louis-Dreyfus for many years…"
Read full press release on Armateurs de France's website: click here.
2023 World Ocean and Environment Days
For the second year running, and echoing World Oceans Day on June 8, 2023, the Group's Environment Week took place from June 8 to 15, 2023. The theme of the week was the impact of underwater noise on aquatic environments. Indeed, anthropogenic underwater noise is the subject of numerous studies designed to help develop technologies and methods to limit its consequences. To raise awareness among our employees, conferences and workshops were organized at our head office in Suresnes.
The week began on June 8 with a conference on underwater radiated noise delivered by Eric Baudin, Energy Transition Manager at Bureau Veritas Solutions Marine & Offshore. During this conference, Eric Baudin presented the main sources, issues and impacts on underwater fauna, as well as current and future solutions and regulations.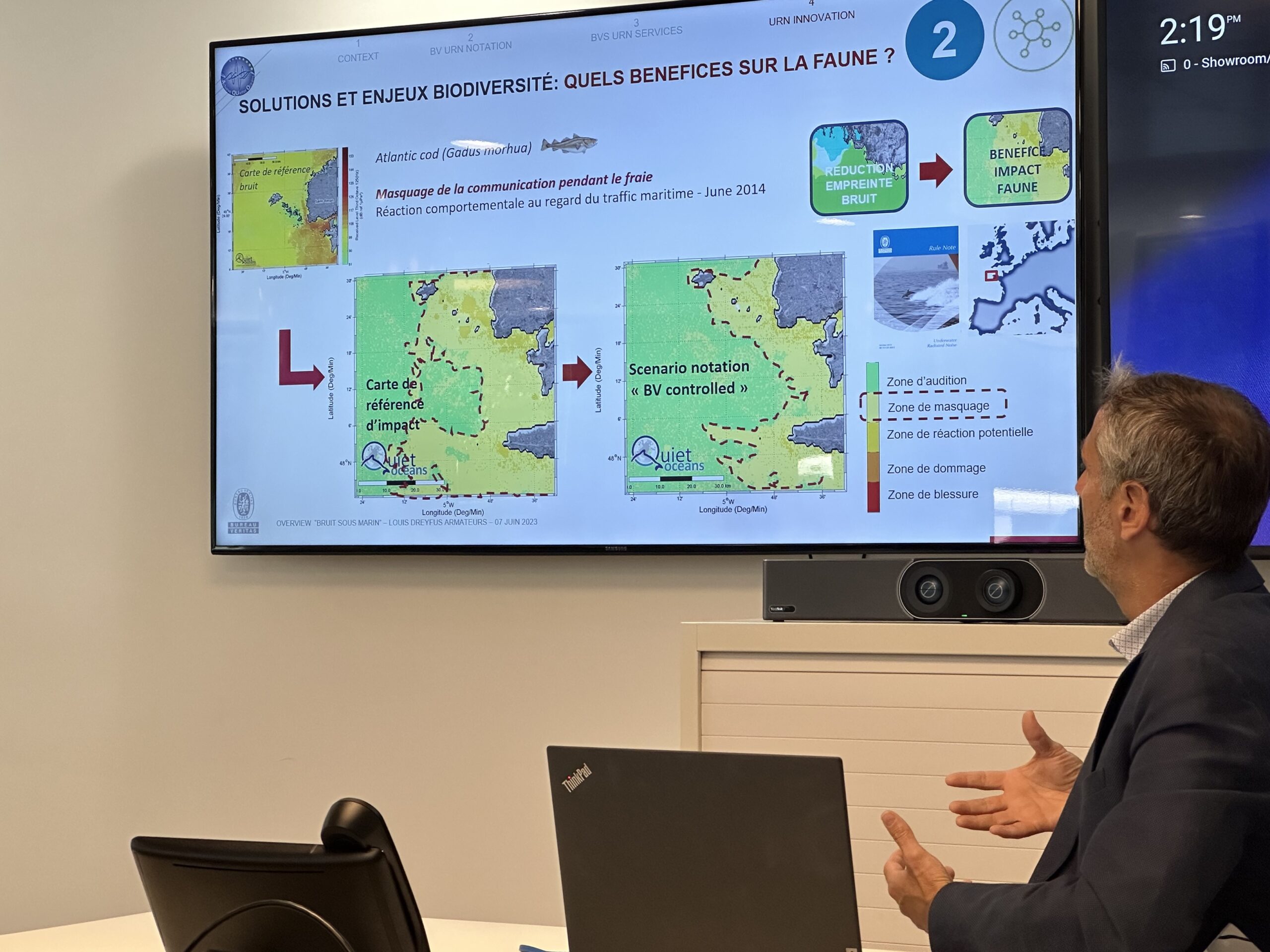 On Tuesday 13th June, we welcomed the team from the "Fresque Oceane" who animated interactive workshop. This workshop consists of a card game allowing to reconstruct a systemic view of the issues related to the preservation of the ocean, to become aware of the many services provided by the ocean, to understand its fragility in the face of human activities, and to identify possible means of action, individually and collectively.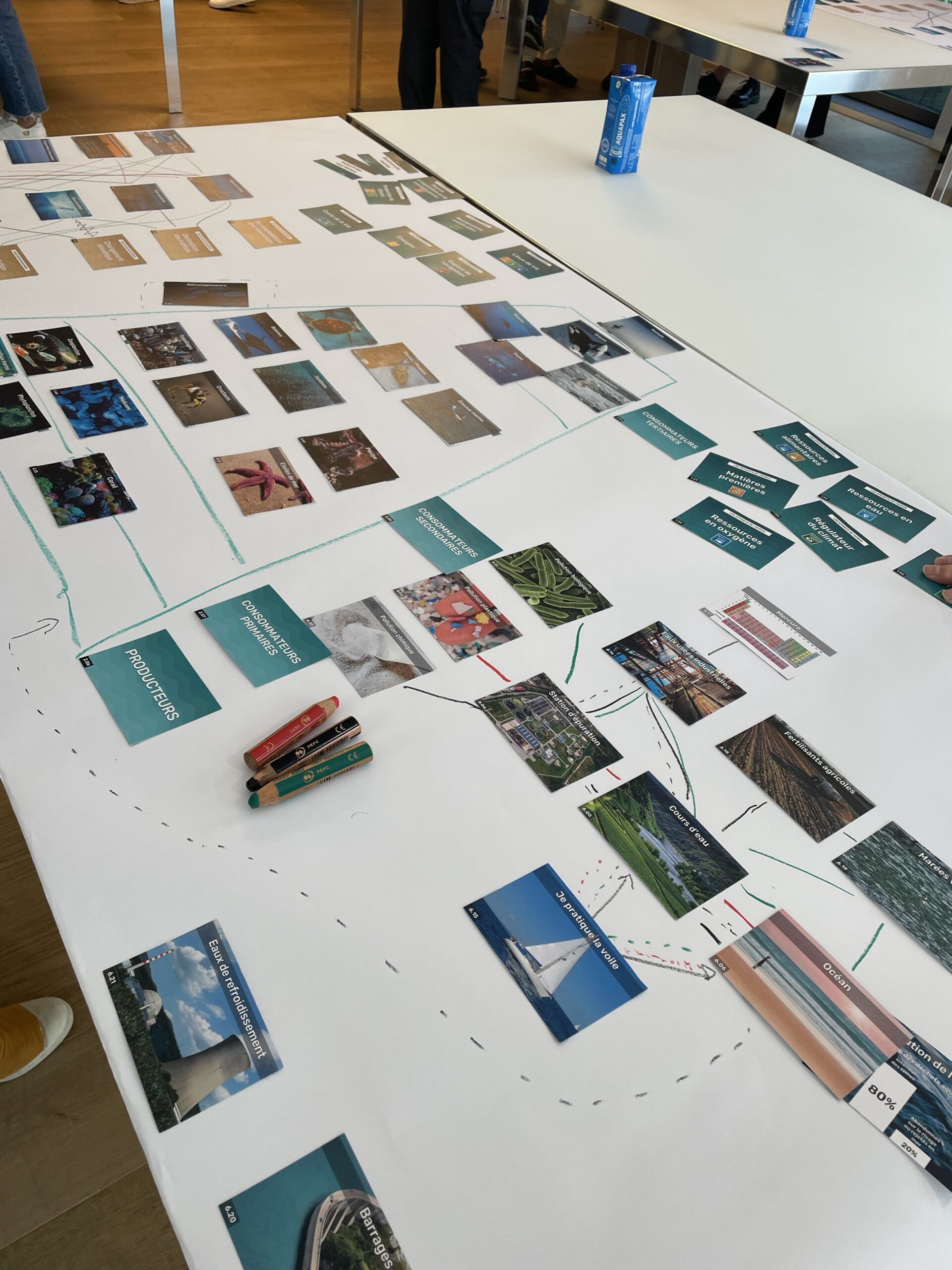 On the third day, the Surfrider Foundation Europe association once again hosted a conference which included a quiz on different types of underwater noise and their impact. An added bonus this year was the installation of a sound animation stand where employees could test their ability to recognize various marine noises.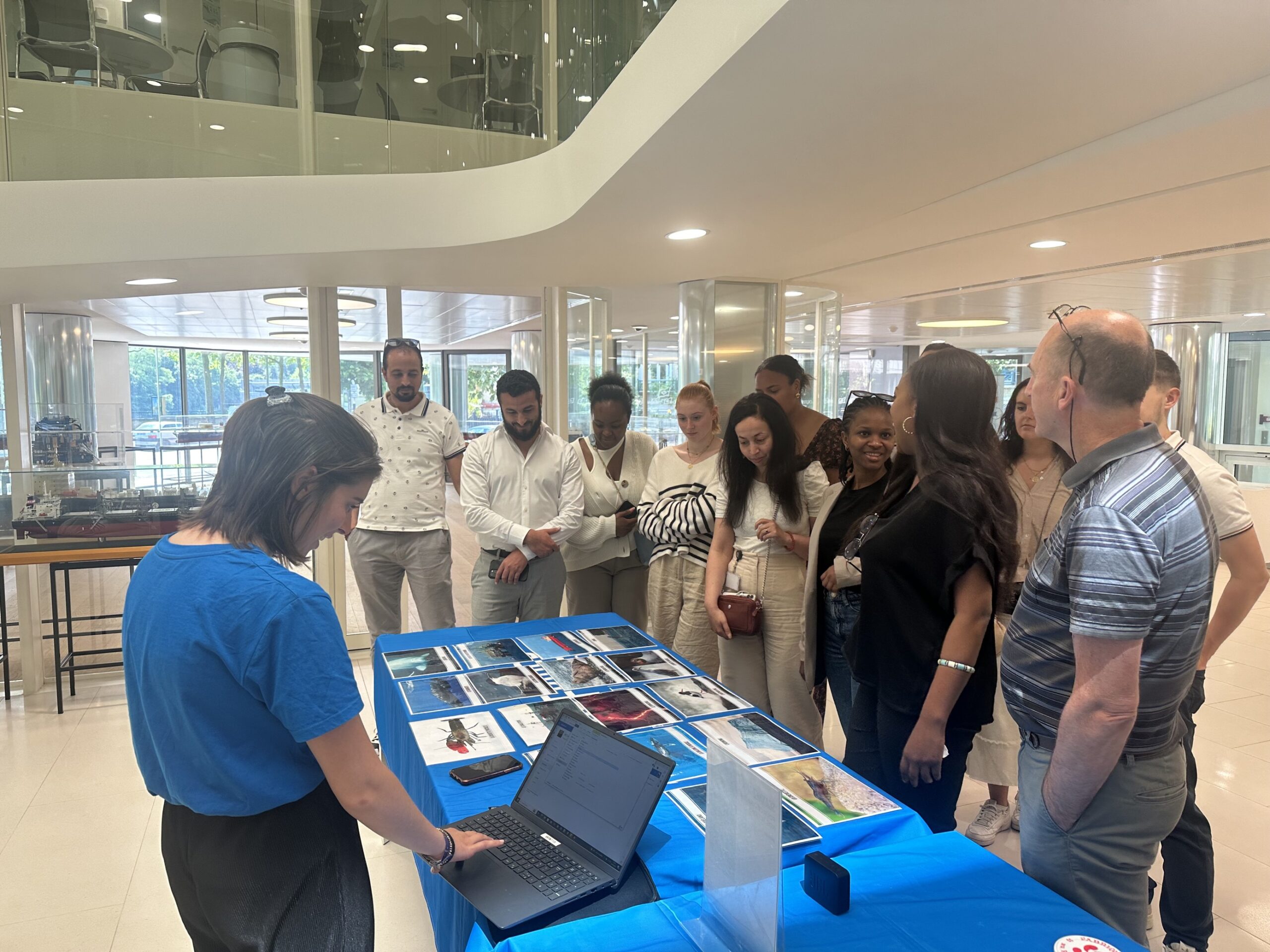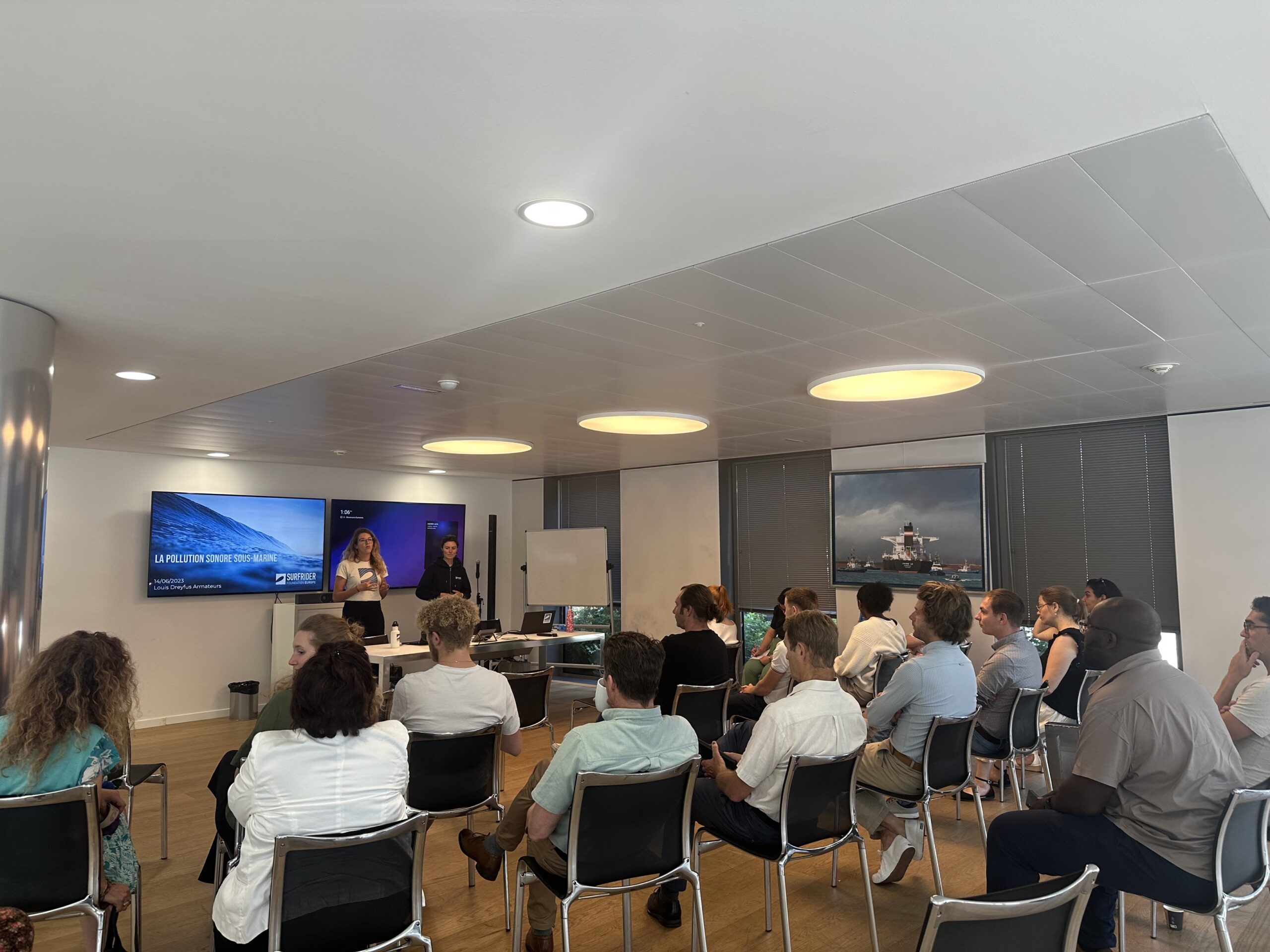 To conclude this period devoted to underwater noise, the fourth day was led by Edouard Louis-Dreyfus. During this time of exchange and discussion, the President talked about the various innovations the Group is working on to reduce the environmental impact of activities. Employees were then treated to a buffet lunch by responsible caterer Le Vélo Du Soir. We opted for solid tableware to avoid generating large quantities of waste.