Freight Forwarding Activities
We offer our expertise in freight forwarding to meet your needs. We arrange, commission, monitor and settle transports and logistics thanks to our expertise, our reactivity and our dedicated fleet. Share with us your projects and your needs!
Our expertise in freight forwarding relies on our strong know-how in industrial maritime transportation and logistics of heavy lift and oversize cargoes:

Share your logistical needs and we will offer:
Our solid experience of industrial projects with French and international partners;
Our ability to meet the specific needs of our customers (AIRBUS particularly) for heavy lift, special cargoes and oversize transportation on board ships and even the most difficult shipments;
Our ability to offer maritime logistics services in strict compliance with the standards of quality and safety: transport/various industrial shipments and loading (cars, trailers, trains, yachts, pilotines, satellite, Mirage F1 engines etc.);
The expertise of our highly trained and qualified teams (on-shore and crew members);
Our network of partners and experts;
Our design tools and planning supervision system.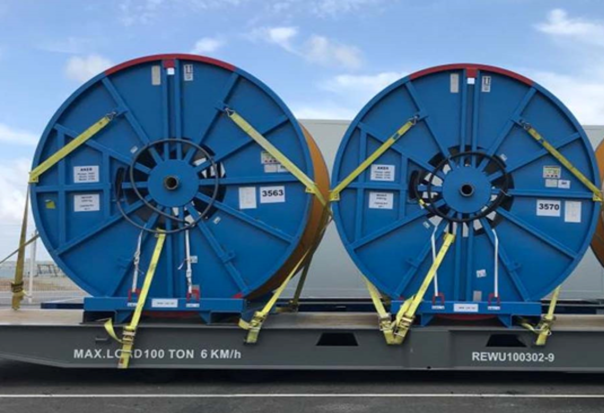 Some of our references :
GEFCO: Car-wagons transportation – Montoir, France/Tangier, Morocco.
EUROPEAN SPACE AGENCY:  AEOLUS  satellite transport – France/French Guiana
MERRÉ SHIPYARD: Loading and transport of pilot boats – France/Tunisia
BL/OPEL : Car transportation – Pasajes/Hamburg
ALSTOM: Trains – La Rochelle/Tangier/Med
SCANIA: Trucks transport – Montoir/Tunisia/Morocco