Installation, Maintenance and Protection of Submarine cables
Our Group offers its know-how and skills in the installation and repair of optical fiber submarine cables up to 8000m in depth as well as in the installation and protection of submarine cables in shallow waters.
Optical fiber communications is a central issue for the development of emerging economies and remote areas. The importance of the digital economy also requires that effective means are available for repair operations in case of failures.
In this sector, our Group has technical and human resources that make the difference.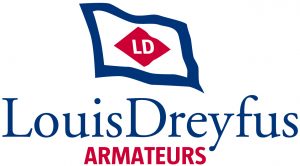 LOUIS DREYFUS ARMATEURS, a recognized company in the installation and maintenance of submarine cables

Management and development for ASN/NOKIA of 7 cable ships belonging to the world's most efficient fleet of cable ships – 5 cable-laying and 2 maintenance vessels: ILE DE BATZ – ILE DE BREHAT – ILE DE SEIN – ILE D'AIX – ILE D'OUESSANT – ILE DE MOLENE – ILE D'YEU;


Management  for Optic Marine Group (OMS) of

1 cable-laying and 4 maintenance capable vessels : ILE DE RE, TENEO, PETER FABER and LODBROG – CABLE VIGILANCE;

Strong adaptability for multiple missions around the world including in remote areas;
Appropriate technical means and submarine cable repair services including for specific missions (aircraft black box recovery in particular), up to 8000m deep;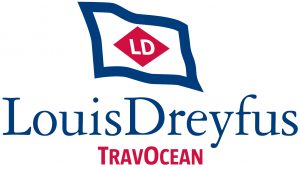 LOUIS DREYFUS TRAVOCEAN has acquired over the years a unique expertise in installation and protection of submarine cables
This expertise covers all types of seabeds (from very soft to very hard), in shallow waters as well as all cable types (fibre optic, electric cables or umbilical cables);
We offer services ranging from route selection to maintenance and repair of submarine links, through loading of cable at manufacturing plant and of course submarine cables laying and protection;
We charter support vessels adapted to our projects and we mobilize our equipment on board such vessels worldwide;
Beyond its cable laying and protection activities, Louis Dreyfus Travocean designs and builds equipment necessary for its operations.
Read more: http://www.ldtravocean.fr/
4
M max cable burying (world record)
500,000
Km of cable laying worldwide