Our 2,600 shore-based and seafarers located around the world are our wealth and our pride by their training, their careers, their personalities, their visions of the world and their cultural diversities.
We are looking constantly for new talents in the world for positions on land or at sea.
Why should you join us?
You will join an international group that offers career opportunities in France and abroad;
You will join our teams of women and men, office-based personnel or crew members whose skills and motivations have allowed and still allow to build the success of our Group;
You will face with us new global challenges in the dry bulk sector, logistics and transport and marine industrial solutions;
You will mark with us a new history of our Group by meeting today's challenges which include the development of our innovation and the challenging digital revolution;
You will share our Values ​​of commitment, innovation, reactivity and know-how;
You will join a socially responsible company;
You will move on, you will learn, you will share your know-how and your skills.
Our crew positions
Captain, Second Officer, Lieutenant, Chief Engineer …
Our office-based positions
Head of Newbuilding Dept., Freight Analyst, Renewable Marine Energy Manager, International Business Developer, QHSE Project Manager, Offshore Project Engineer…
MEET_ME@WORK & MEET_ME@LUNCH
We organize throughout the year internal HR workshops to discover the diversity of careers in our Group.
A few colleagues from various departments and subsidiaries meet and have a friendly lunch at each workshop and talk about their job and the specificities of their job. A funny game at the end of the workshop allows them to know more about their team partner created at the workshop…
If you also wish to join our teams and be one of these "MeetMeters", join us!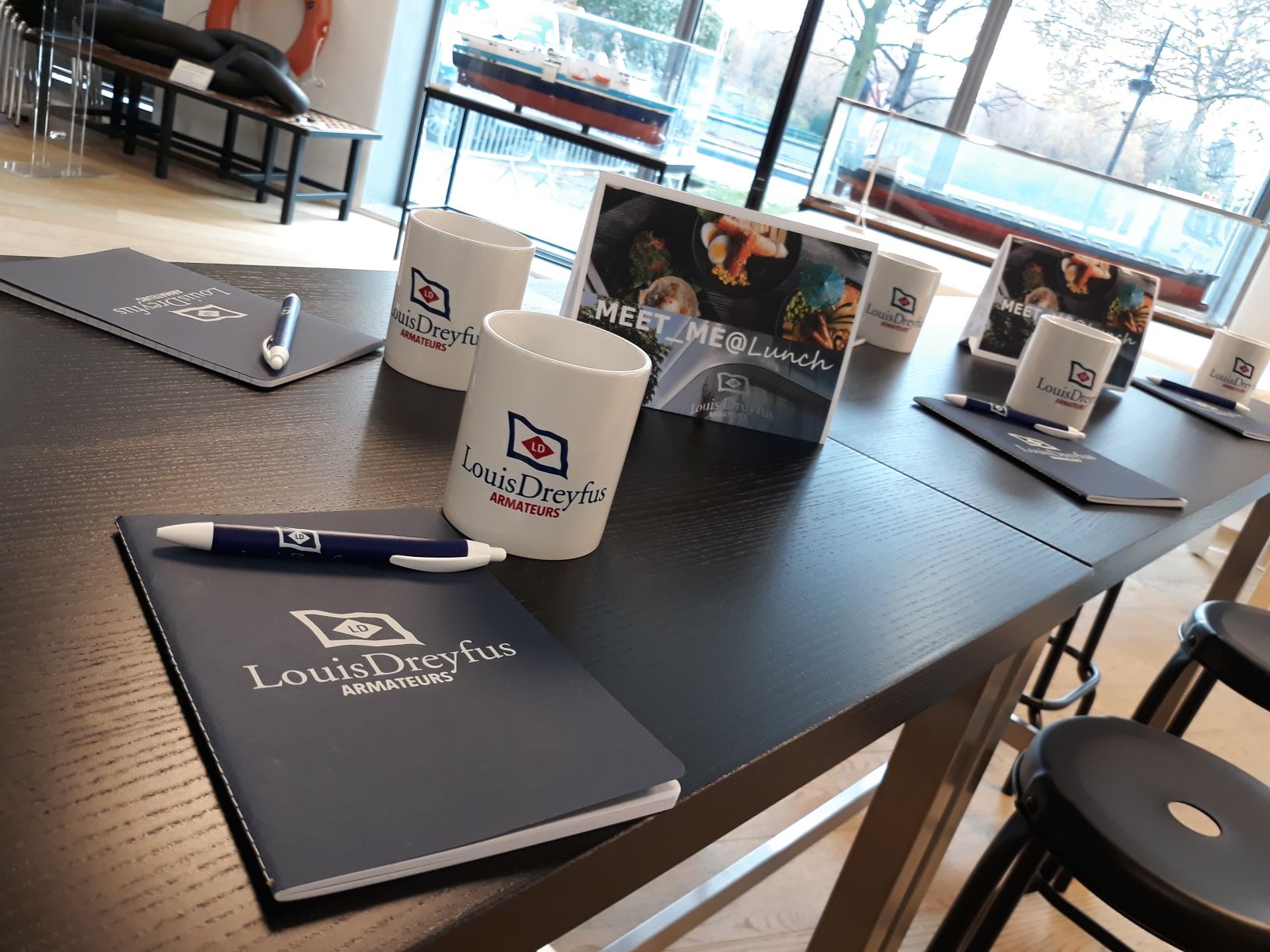 Our School partnerships
Our seafarers and on-shore talents come from many major schools: French Marine Academy (ENSM), ENSTA Paris Tech, Ecole Polytechnique, HEC, SUPMECA, … and many others!
Do not hesitate to check out our job offers ! Click here.

Join us!