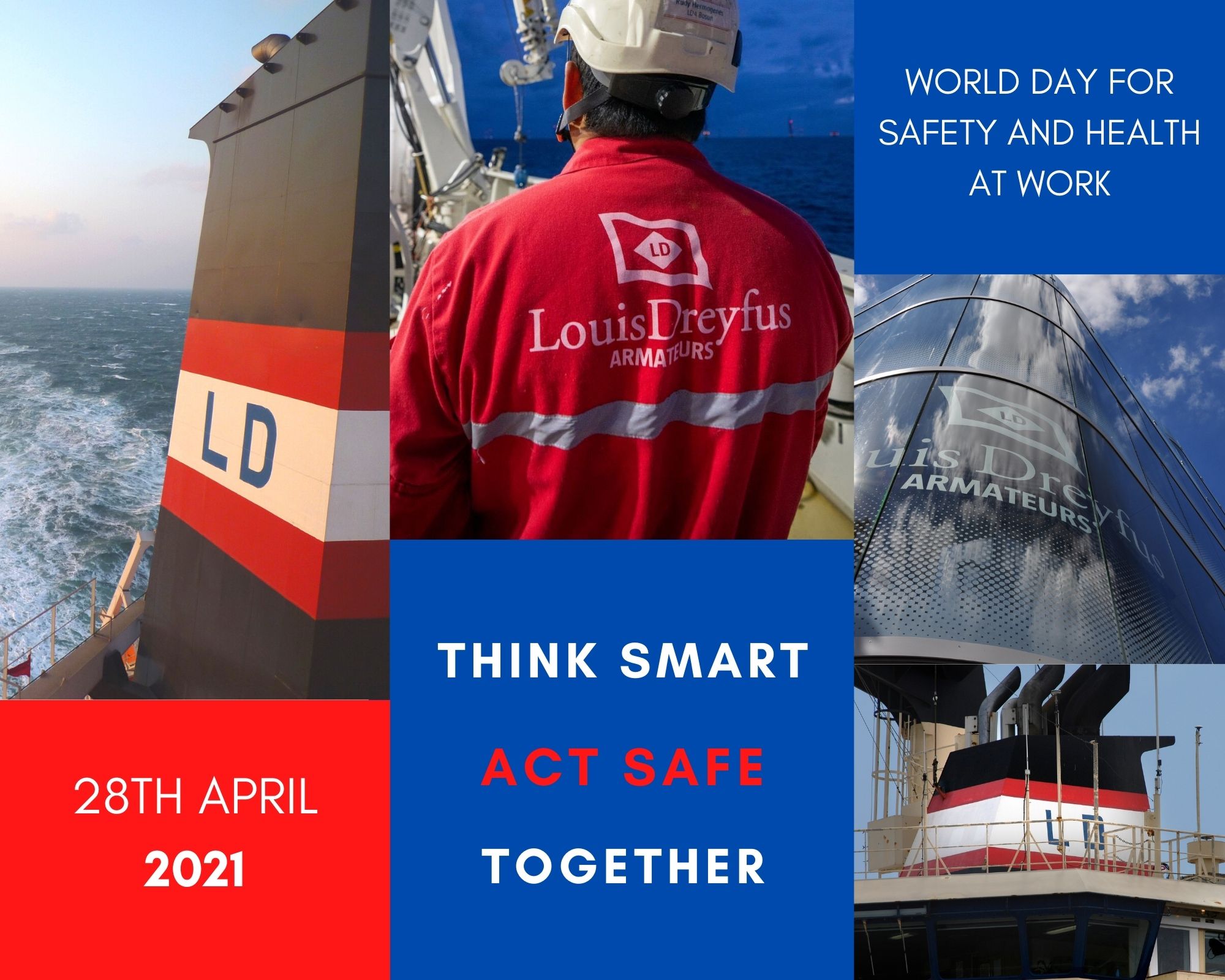 28 April 2021
Whether your activity is carried out on land or at sea, the LOUIS DREYFUS ARMATEURS (LDA) Group is committed to working alongside you every day to protect your health and keep you safe.
On the occasion of WORLD DAY FOR SAFETY AND HEALTH AT WORK on 28 April, the LDA Group wishes to reaffirm its commitment to a healthy and safe working environment for all of its employees, including its seagoing personnel who is particularly exposed to risk, especially during the pandemic.
The LOUIS DREYFUS ARMATEURS (LDA) Group is therefore launching an ambitious plan, through its QHSE department, to raise awareness and strengthen the safety culture which is part of LDA's identity.
This plan will contribute to the continuous improvement of health and safety practices for all, both on land and at sea.
THINK SMART – ACT SAFE – TOGETHER
Read also our Health, Security & Safety page: click here.