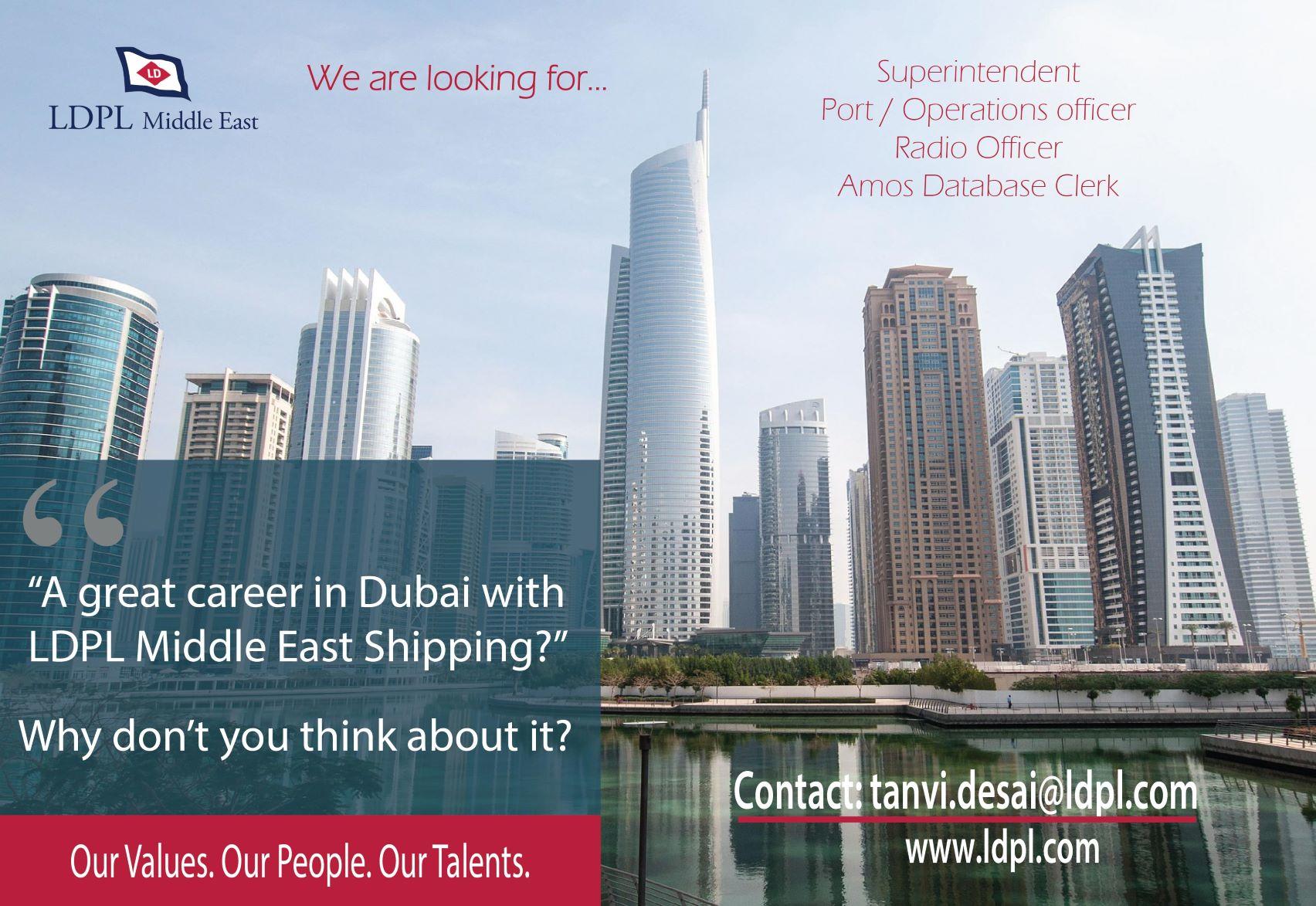 22 February 2019
As part of its project development, LDPL MIDDLE EAST is looking for new talents!
LDPL MIDDLE EAST provides fully comprehensive services in the engineering, construction and operation of offshore transhipment and maritime logistics solutions (Coal, Bauxite, Iron ore).
LDPL operates a variety of assets such as Self Propelled Barges, Deck Cargo Ships, Floating Cranes, Transhippers, Tugs & Barges and also runs Port Operations. JOIN US!
Please see also the detailed JOB OFFERS on our website: https://www.lda.fr/en/careers/job-opportunities/