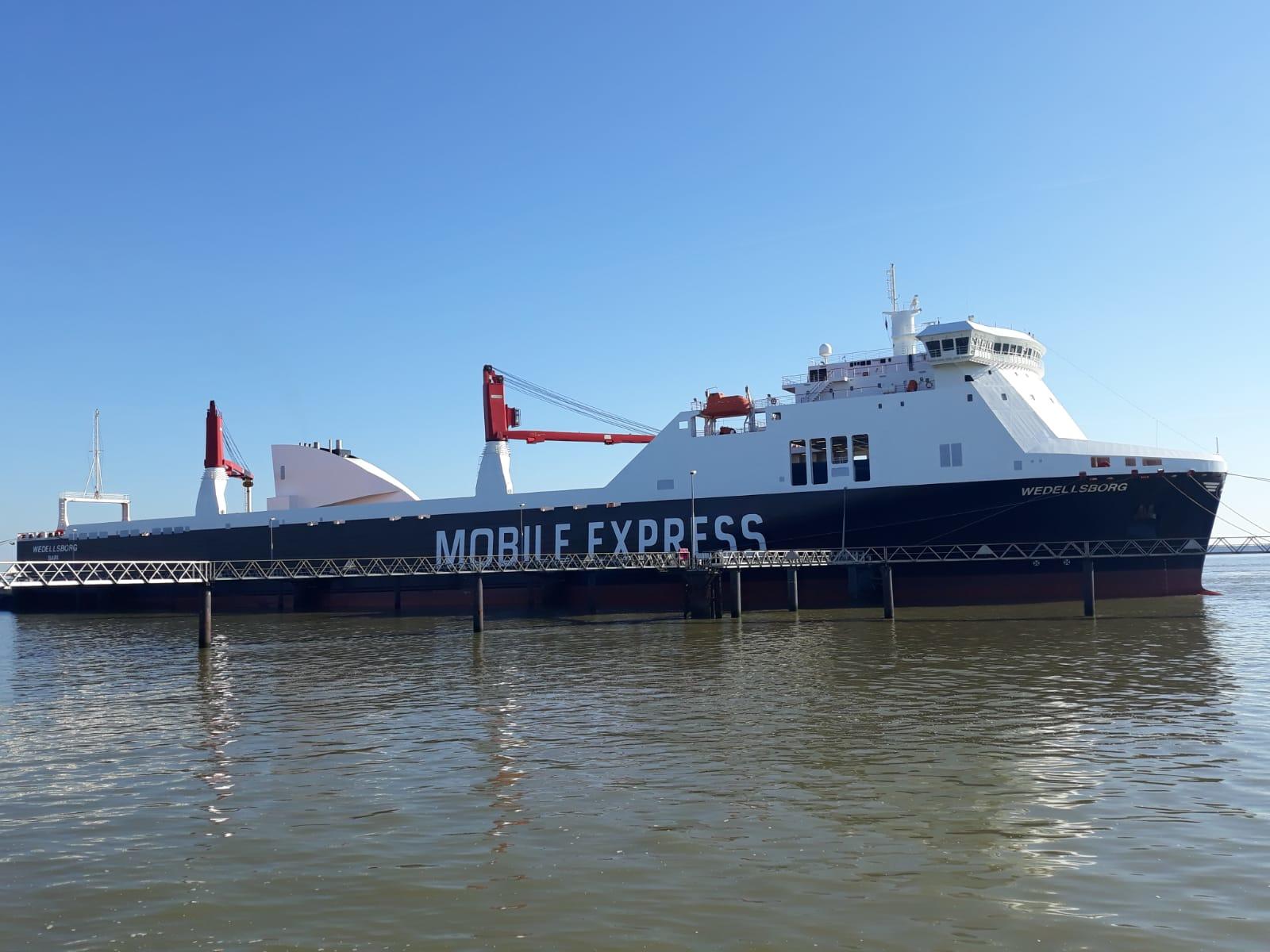 14 February 2019
Our subsidiary LD SEAPLANE takes delivery of a new Ro-Ro WEDELLSBORG to be renamed MOBILE EXPRESS.
She is starting her service from Montoir / France to Mobile / USA loading today 4 complete A320 aircraft and Mirage F1 engines dedicated to US Army.
LD SEAPLANE is now increasing the frequency to 2 sailing per month with 14 days transit time only.
Know more ? Contact LD SEAPLANE: ldseaplane@ldseaplane.com
Tel: + 33 5 3459 1339 / +33 6 8382 7293 / +33 6 7354 4162