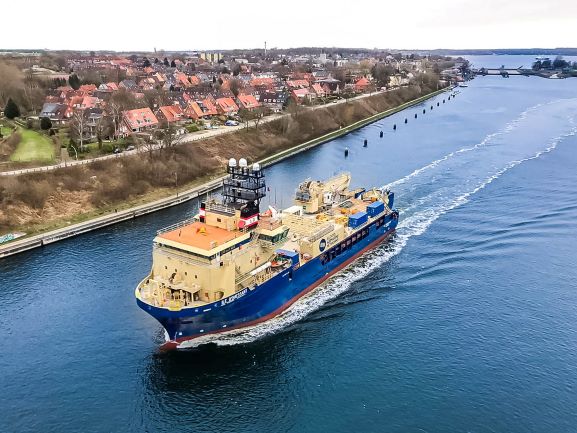 29 April 2020
Solidarity with LDA Seafarers and their families.
FLEET NEWS
Welcome to ILE D'OUESSANT, the new ASN cable maintenance vessel managed by Louis Dreyfus Armateurs!
Following the purchase of the vessel (built in 2011), ASN and Louis Dreyfus Armateurs carried out the cable maintenance spread on board ILE D'OUESSANT.
???? WATCH NOW! E-Inauguration / Welcome to ILE D'OUESSANT - ASN new cable maintenance vessel.
Discover the 1st episode of this miniseries dedicated to ILE D'OUESSANT main features and equipment fitted on board during mobilization.
To watch the video: click here.