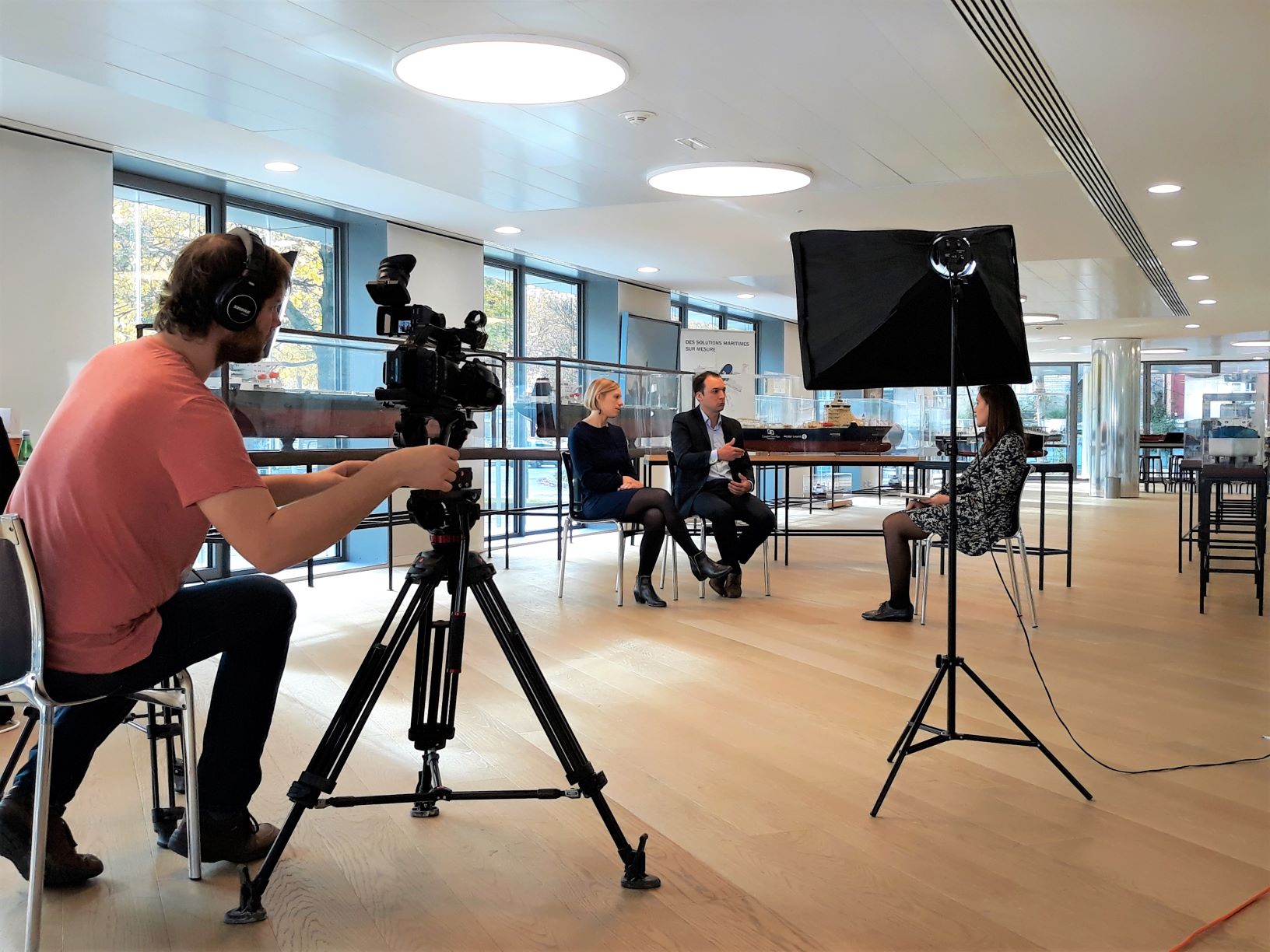 13 November 2019
TV Interview Set at Louis Dreyfus Armateurs' Headquarters
Our ship models room turned into a television set last Friday for Environnement TV!
Interview with Matthieu Blandin (AKROCEAN COO and VALOREM Head of MRE and offshore wind activities, VP #EMR Cluster Réseau Neopolia) together with Anne-Claire Boux (Offshore Wind Project manager - EDF Renouvelables).
They both gave an interview to journalist Caroline Ricros mainly about the future French Saint-Nazaire offshore wind farm.
A pretty hot topic for Louis Dreyfus Armateurs and our subsidiary LOUIS DREYFUS TRAVOCEAN which signed last July a major contract for supply, installation and protection of inter-array power cables for this Saint-Nazaire offshore wind project.
Read more: Press Release
Coming soon on Environnement TV ... Stay tuned!