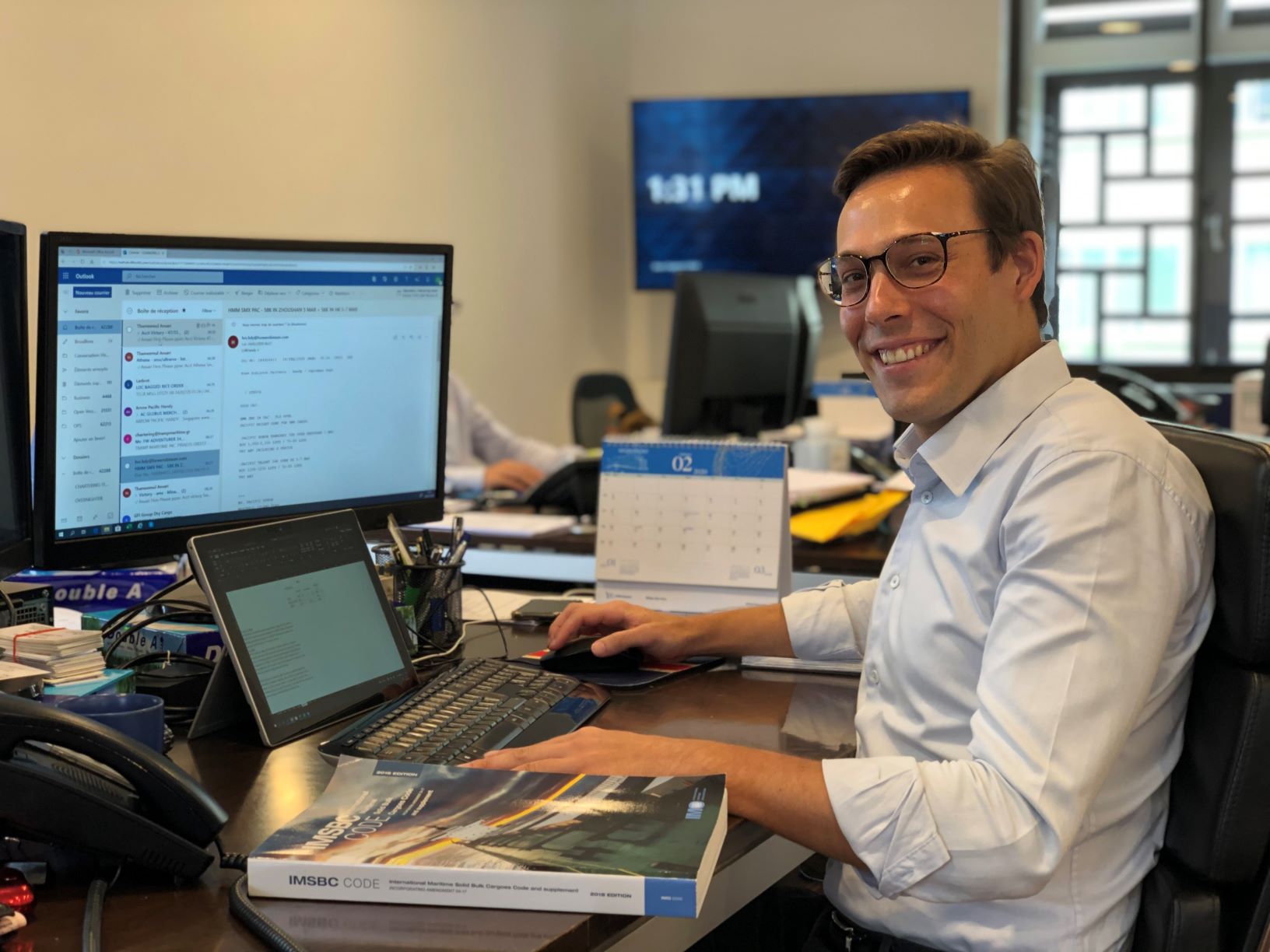 17 July 2020
#CAREERS
Edouard Chamorel, Chartering Department
"I am fond of dry bulk sector which brings up at the same time Economy, Law and International Trade. Louis Dreyfus Armateurs has allowed me to get into this world. [...]
From Singapore, my job consists of chartering vessels ranging from Handysize (around 30-38,000 deadweight) to Supra/Ultramax (around 58-63,000 deadweight) for the Pacific and Indian Oceans under the management of Christopher Cheng. A large part of my daily work is to collect and to analyse market information from many possible sources. [...]
Singapore allows me to discover Southeast Asia as well as scuba diving! It replaces in my heart and in my mind the Swiss mountains and winter skiing that I particularly appreciated a few years ago before moving to Singapore."
Read full interview: click here.
****
Thank you Edouard Chamorel for this inspiring interview.
Our Values. Our People. Our Talents.