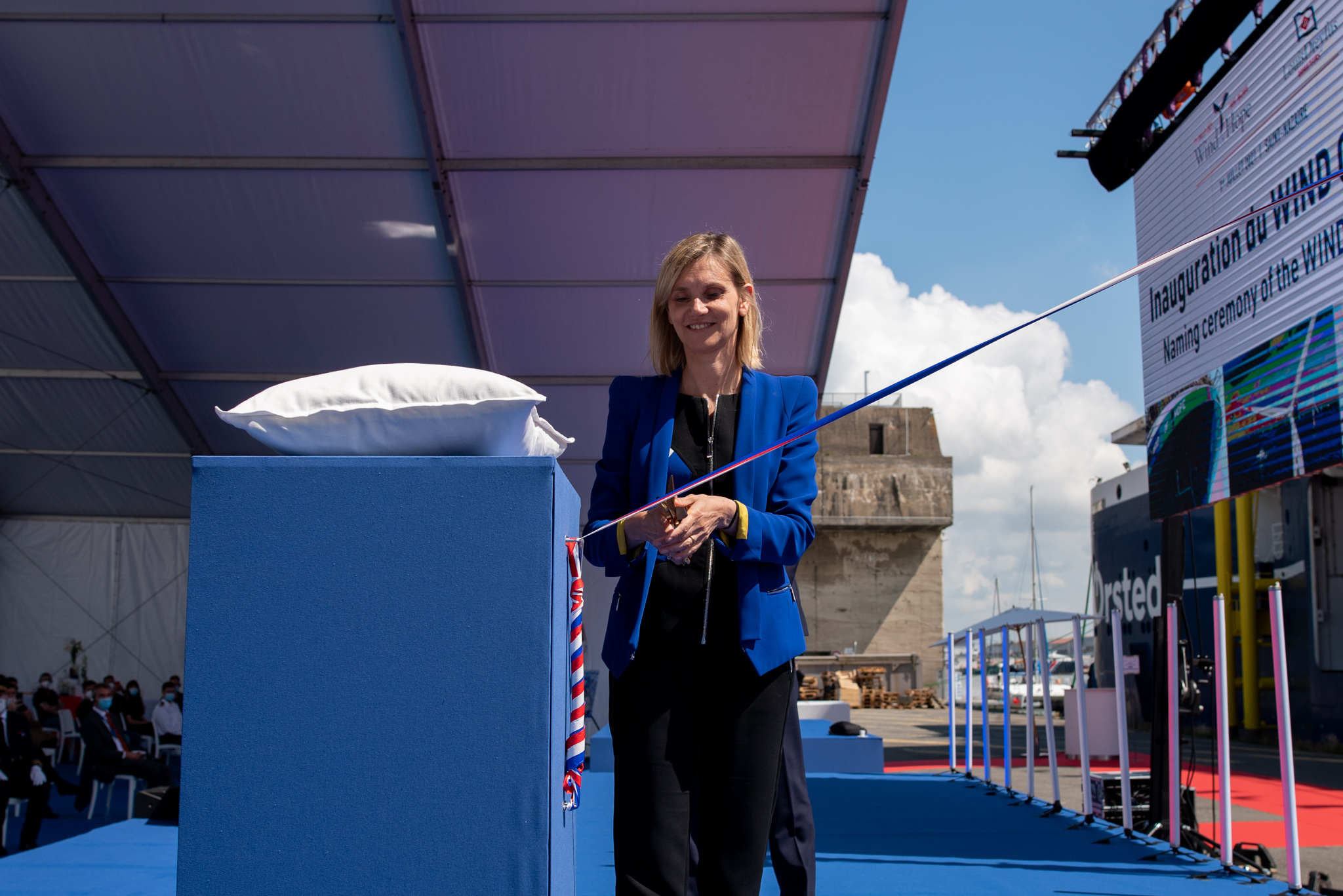 6 July 2021
On July 1, 2021, Louis Dreyfus Armateurs group organised the naming ceremony of the WIND OF HOPE, its second vessel dedicated to the maintenance of offshore wind farms, attended by its godmother, the Minister for Industry, Ms. Agnès Pannier-Runacher.
WINND OF HOPE, AN INNOVATIVE CONCEPT OF A "LARGE" MAINTENANCE VESSEL
WIND OF HOPE provides maintenance to the Hornsea Two wind farm located 89km off the Yorkshire coast in the North Sea.
With 165 Siemens Gamesa 8MW wind turbines, this wind farm will supply 1.3 million homes with renewable energy. 
With its wind farm service vessels the WIND OF CHANGE and her sister-ship the WIND OF HOPE, Louis Dreyfus Armateurs has succeeded in building and operating a larger and more multifunctional vessel: maintenance operations base, transfer of crew and cargo, living space for technicians, etc. with a motion-compensated gangway to improve the safety of operations and reduce the cost of field maintenance.
Functioning as a base for accommodation, the Wind of Hope has been fitted with many enhancements designed to ensure that working hours offshore are as comfortable as possible for the crew.
60 technicians in addition to the ship's crew can be accomodated for several weeks in the most modern comfort conditions.