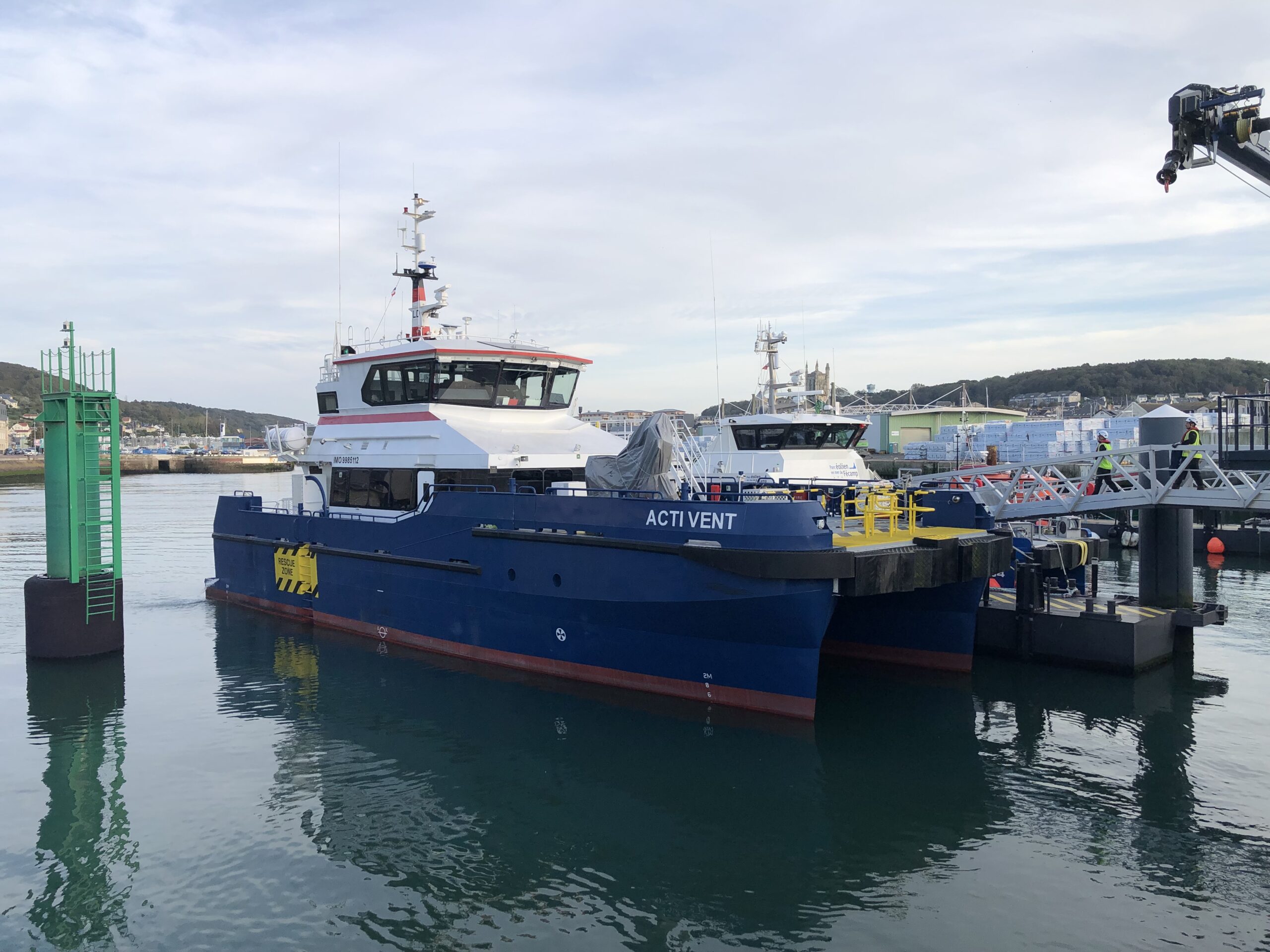 9 October 2023
The Acti'Vent, a Crew Transfer Vessel (CTV) dedicated to the operation and maintenance of the Fécamp offshore wind farm, has been delivered to LD Tide, a joint venture between Louis Dreyfus Armateurs and Tidal Transit.   
In the context of an international tender, the LDA Group has been selected by Siemens Gamesa to provide a CTV to ensure the safe transportation of maintenance technicians to and from the Fécamp offshore wind farm. This CTV will be dedicated to the maintenance of the Siemens Gamesa wind turbines throughout the year, whenever sea conditions permit.  
To deliver this unit, LDA entrusted a shipyard specialized in building vessels supporting the offshore wind industry, based in Singapore.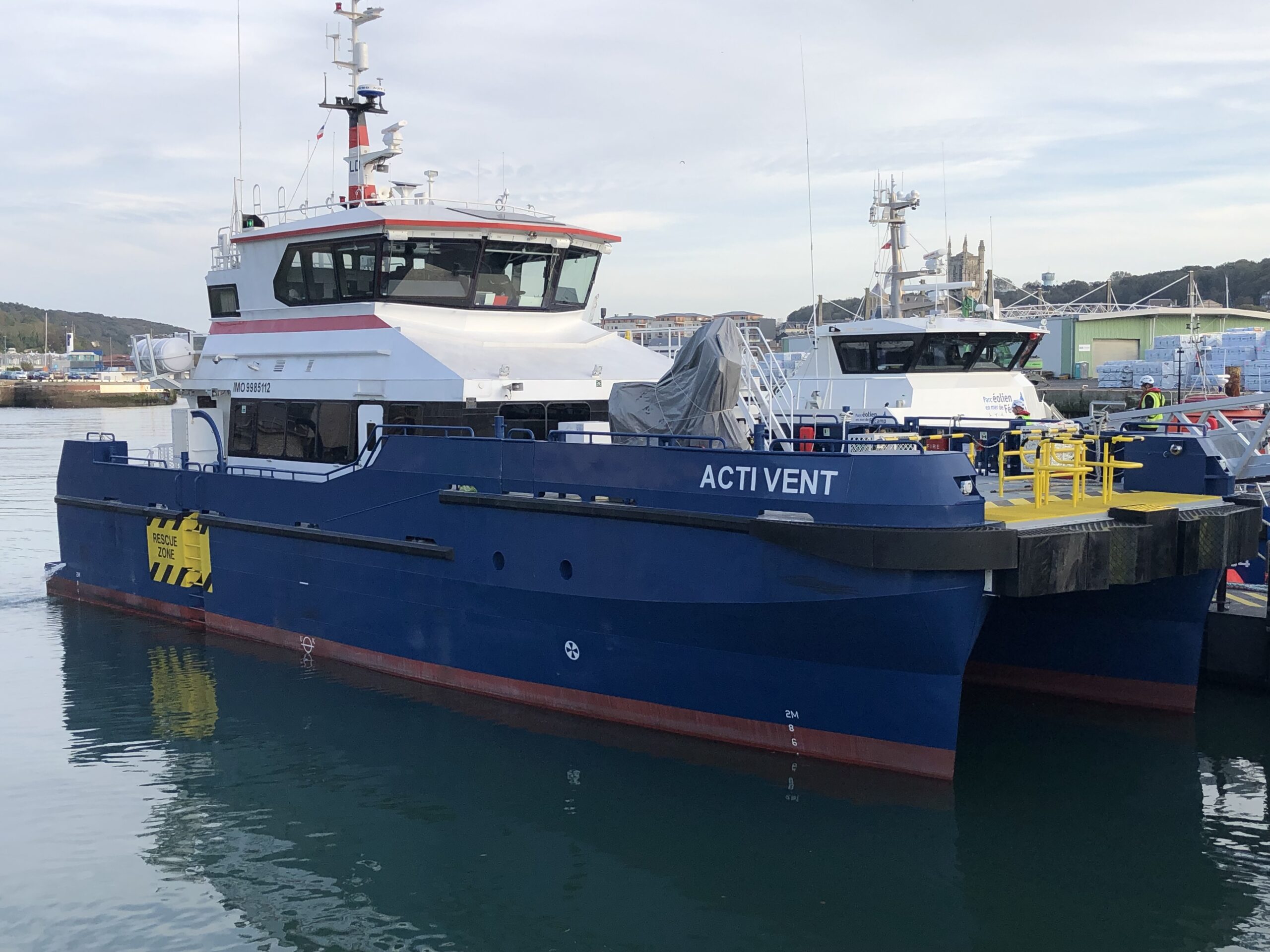 With a capacity of 24 passengers, the Acti'Vent meets high standards and is based on a proven design: the « StratCat 27 » by Strategic Marine. This design has been modernized in 2022 to enhance performance, safety, and comfort onboard. The vessel and its French crew have tarted operations on the Fécamp offshore wind farm, which first wind turbine was installed early July. Acti'Vent joins LDTide's CTV fleet and comfort it as a leader of the French wind farm operation & maintenance market With 71 7MW wind turbines, the Fécamp offshore wind farm will have an installed capacity of 497 MW and will provide 60% of the electricity consumption of the Seine-Maritime department in France.