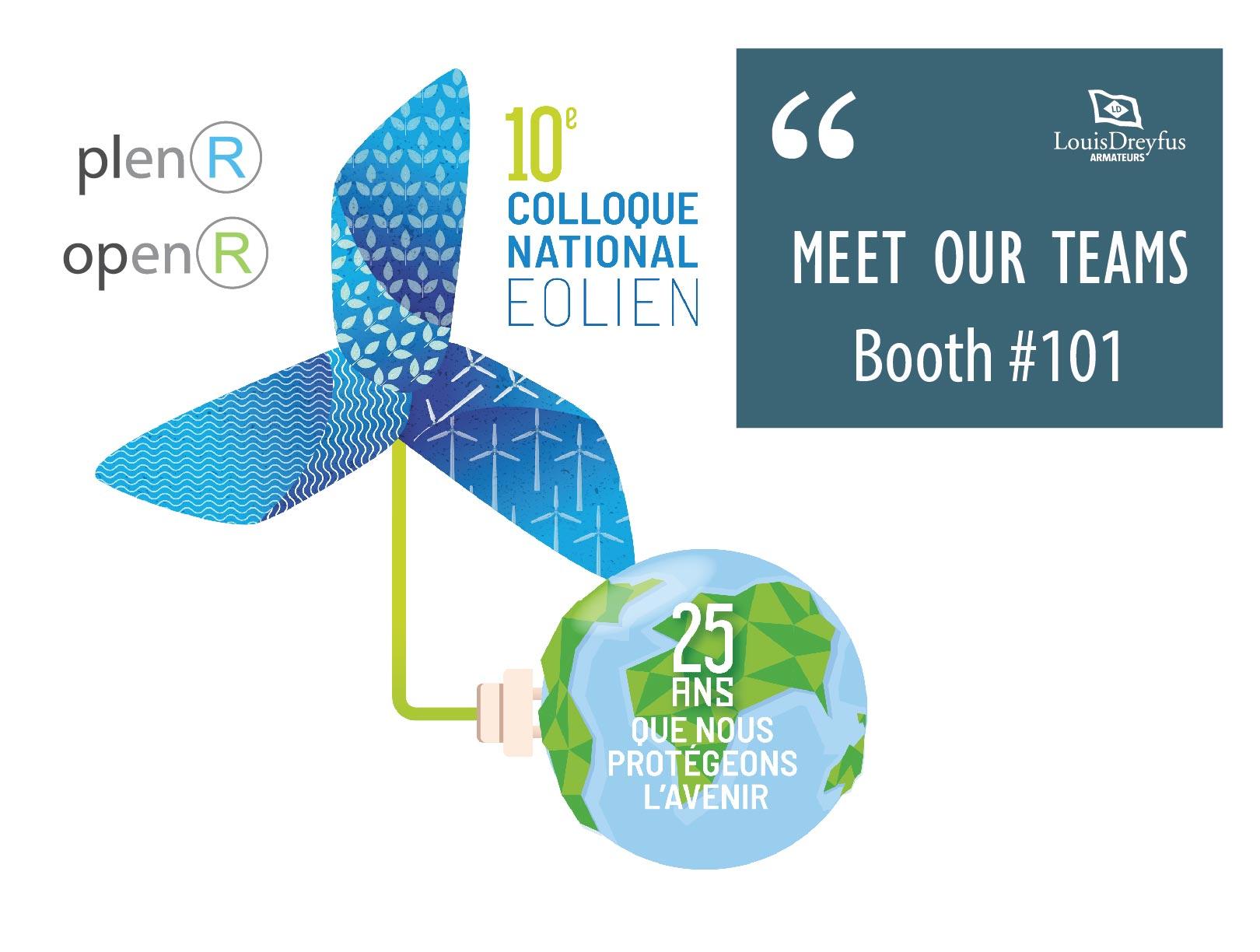 4 September 2019
Meet our Teams in Paris!
Don't miss the chance to meet our teams from PLENR, OPENR and Louis Dreyfus Armateurs at the 10th Colloque National Eolien - Booth 101 - taking place in Parc Floral de Paris, 16-17 October 2019.
Come and visit us to know more about the wide range of Onshore and Offshore Wind Power Services we are offering.
About PLENR and OPENR: http://www.plenr.fr