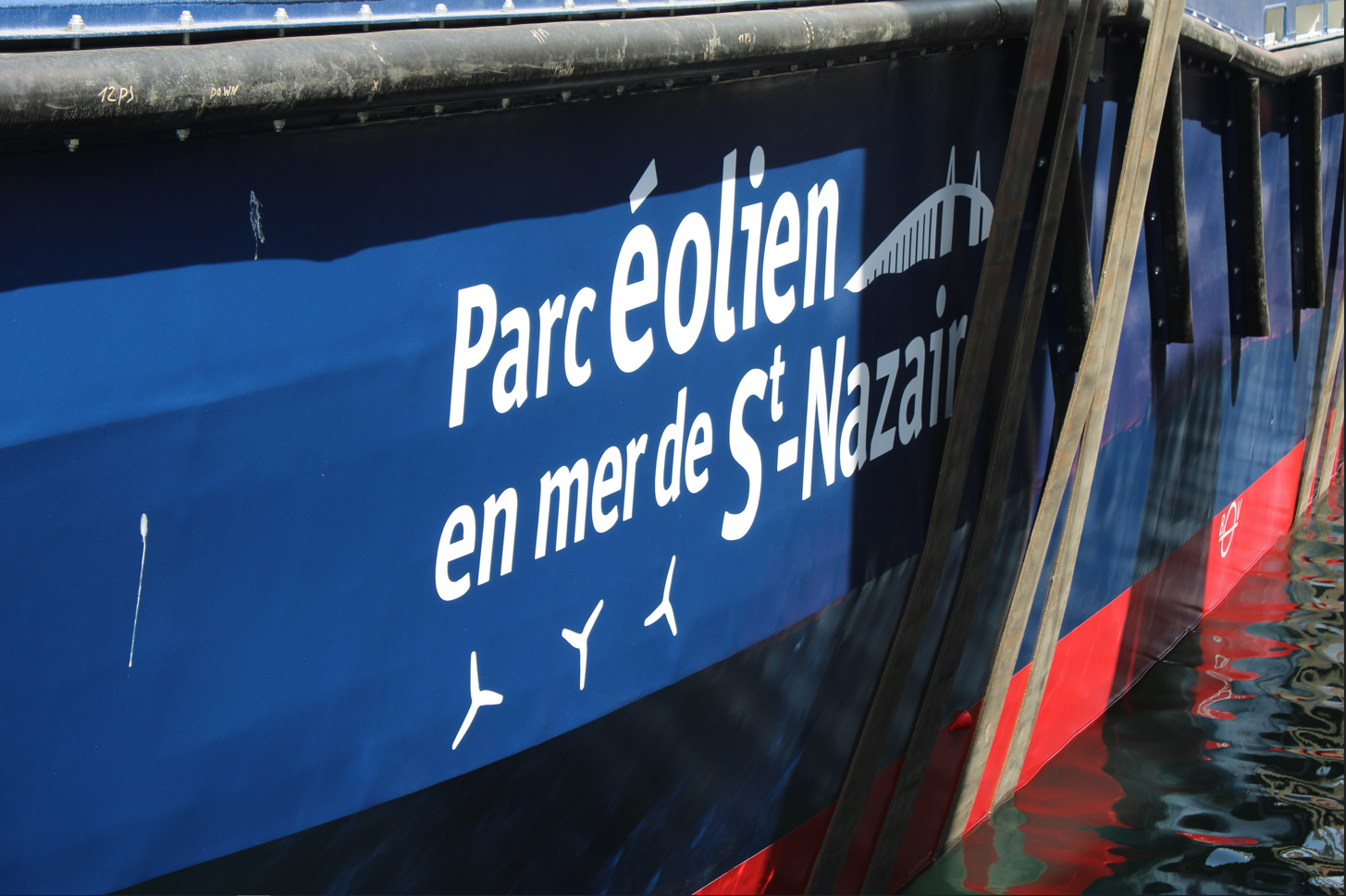 9 September 2022
At a time when our subsidiary Louis Dreyfus TravOcean is completing the installation of inter-wind cables on the Saint-Nazaire offshore wind farm, the company LD Tide, resulting from the collaboration between Louis Dreyfus Armateurs and Tidal Transit, is pleased to announce the launch of the second Crew Transfer Vessel (CTV) dedicated to fleet operations and maintenance.
As a reminder, in January 2021, the Saint-Nazaire offshore wind farm chose LD Tide to supply a personnel transfer vessel. The construction of the CTV started in the spring of 2021.
On Monday August 1, 2022, the launch of the Moti'vent vessel brought together representatives of the French shipyard OCEA and of the Louis Dreyfus Armateurs group in Les Sables d'Olonne, France. Delivery is scheduled for early fall. LD Tide will operate this CTV under the French flag, the first register, and will be responsible for the transfer of technicians and their equipment between the coast and the park for the maintenance of the wind turbines. The wind turbines are located between 12 and 20 km off the coast of Loire-Atlantique, over an overall area of 78 km². In optimal safety conditions, this vessel will offer great navigation comfort to the technicians on board.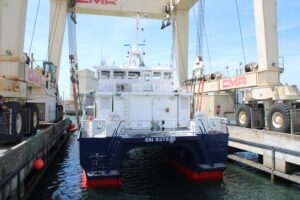 With 80 wind turbines of 6MW, the Saint-Nazaire wind farm will offer an installed power of 480 MW and will supply the equivalent of the consumption of 700,000 people.
This order from CTV, along with that from GE Renewable Energy, has enabled the structuring and development of an essential part of the French maritime sector dedicated to Marine Renewable.
Energies. The CTVs are the first to be entirely designed and built in France. For more information on our collaboration with the MAURIC architecture firm and the OCEA shipyard, you can consult this article on our website.