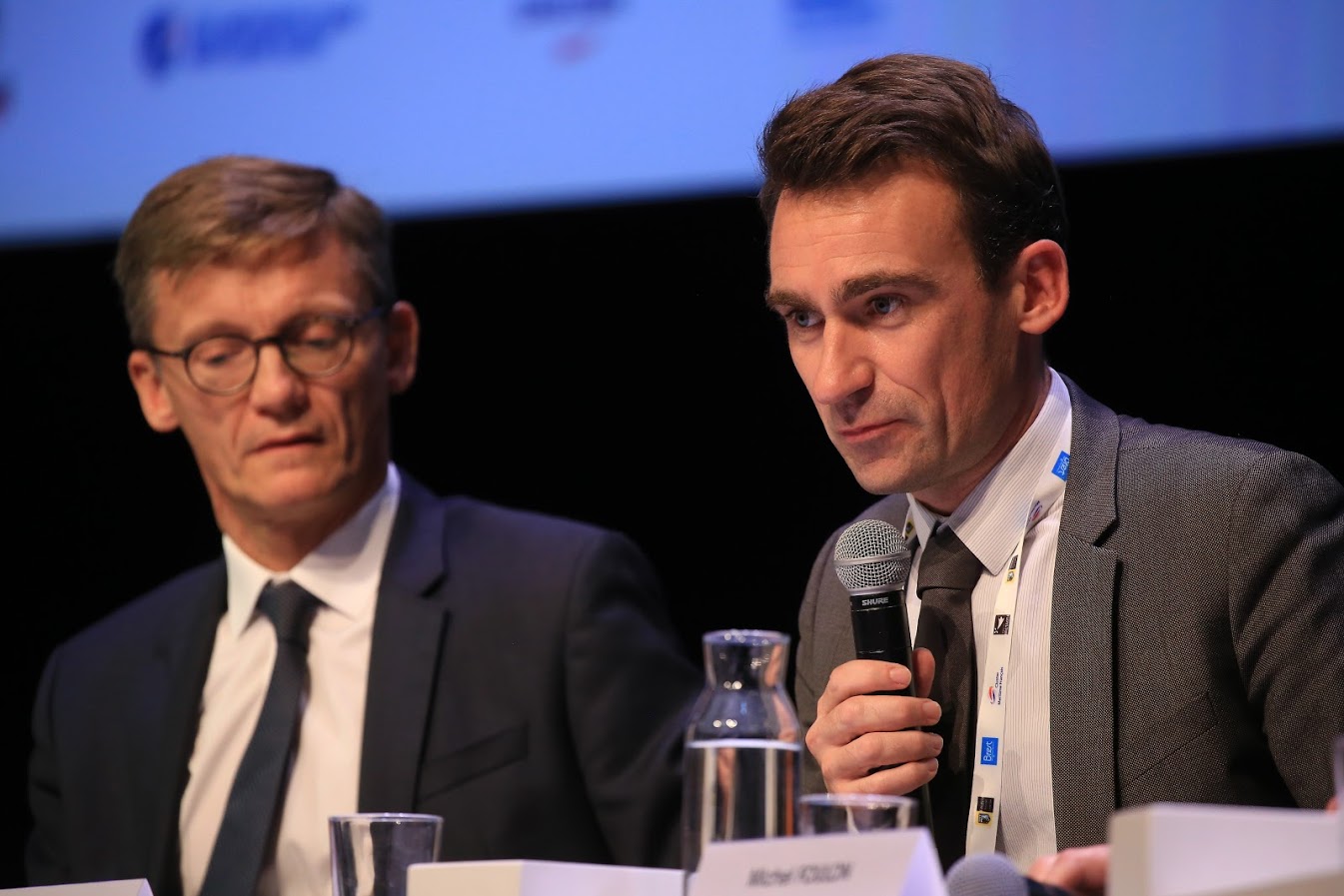 13 November 2018
LOUIS DREYFUS ARMATEURS, partner of the 2018 edition of "Assises de l'économie de la mer", the Annual Maritime and Coastal Economy Congress which will take place in Brest on 27 & 28 November.
Organized by Ouest France and Le Marin newspaper, the Assises de l'Economie de la Mer is the annual event gathering public and private decision-makers of the maritime economy.
Two speakers from our Group:
TUESDAY 27 NOVEMBER
13h30 – 14h00 : Julien Delunel, Director of Human Resources., Louis Dreyfus Armateurs. Meeting with students.
17h10 – Round Table : Digitalisation in shipping (cybersecurity, autonomous ships, digital port ...) - Sébastien Floc'h, Deputy Chief Executive Officer, Louis Dreyfus Armateurs
Discover the program of the event: https://www.economiedelamer.com/programme-2018/
Copyright: Louis Dreyfus Armateurs
Photo credit: https://www.economiedelamer.com/