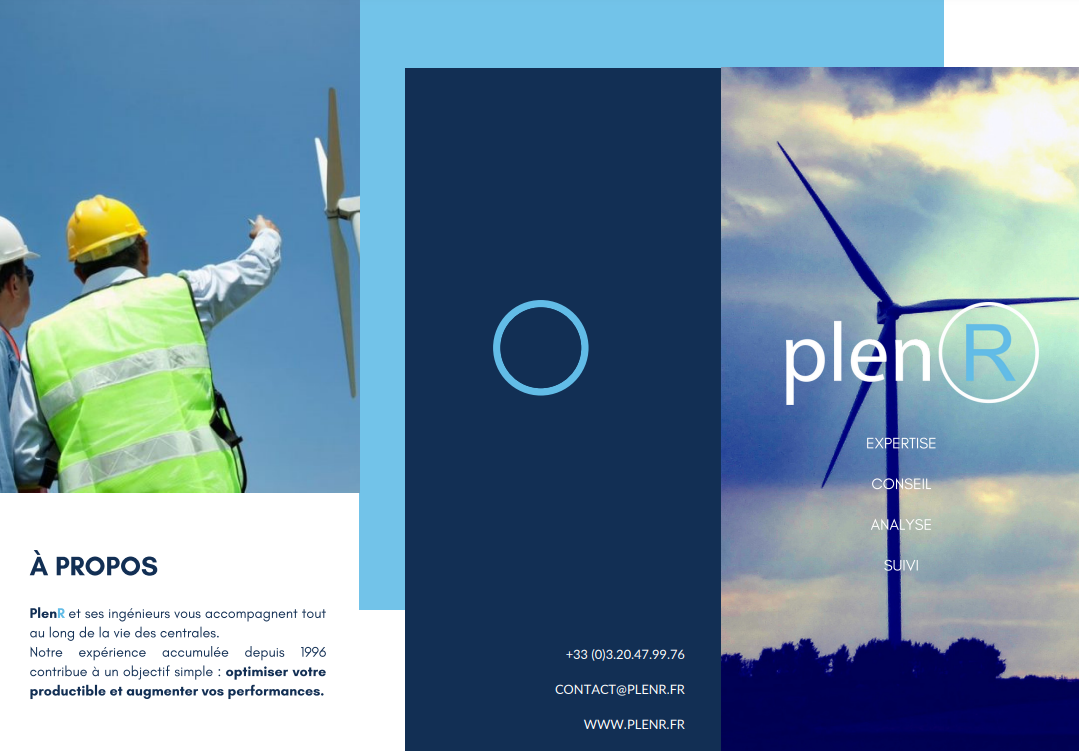 9 June 2022
Discover the  commercial leaflet of PlenR, our subsidiary dedicated to onshore and offshore wind services!
PlenR provides services on data analysis and IT tools development. The company brings support for decisions from site identification to dismantling of turbines through wind and technical assessments, analysis and predictive maintenance.
See also PlenR website: click here.
Contact: lda.communication@lda.fr
Download