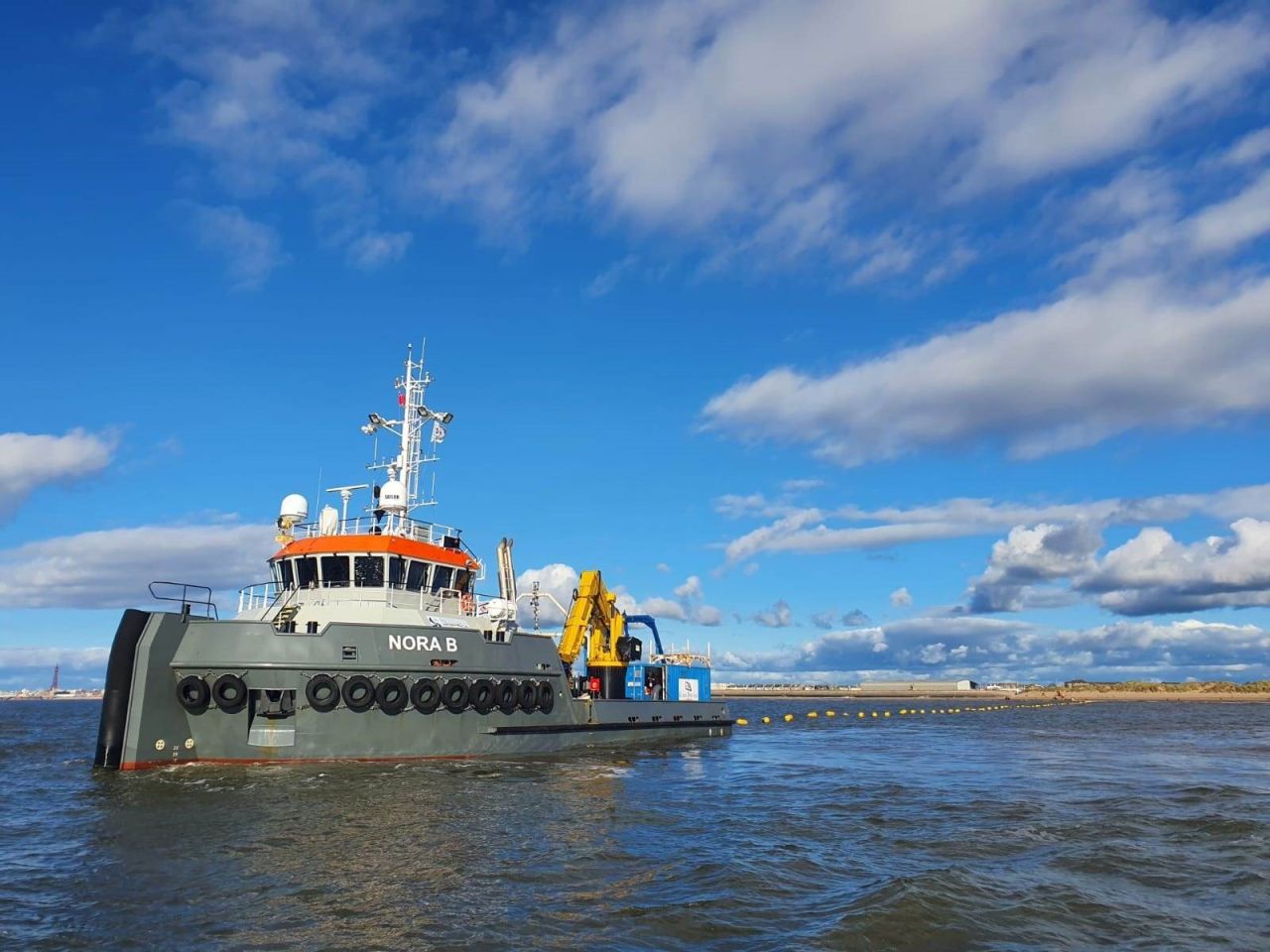 28 October 2020
#Expertise By LOUIS DREYFUS TRAVOCEAN
LOUIS DREYFUS TRAVOCEAN has successfully completed the separate shore end landing operation of a Fiber Optic Cable last week in Blackpool (UK), using the DP2 Nora B from Zumaia Offshore, S.L.. The operations consisted in:
Cable landing at low tide in a short weather window. The operation included a beach cable crossing and a pulling trough a pre-installed HDD
Cable laying of 17km
Installation of articulated pipes on the beach
Beach Burial on 600 m
Offshore burial using TO Mobile developed by LDTVO, including a shallow water area( water depth of 3.5 m). The 15 km of cable were buried in only 96 Hrs at a depth of 1.5 m.
Nora B then transited back to LDTVO offshore base in Dunkirk where demobilisation have been completed in 24 hours." - LinkedIn post 29/10 here.
******
Thanks to our colleague Marc GEFFROY for sharing nice pictures and update on this project.
Read more about LDTVO: https://www.ldtravocean.com/