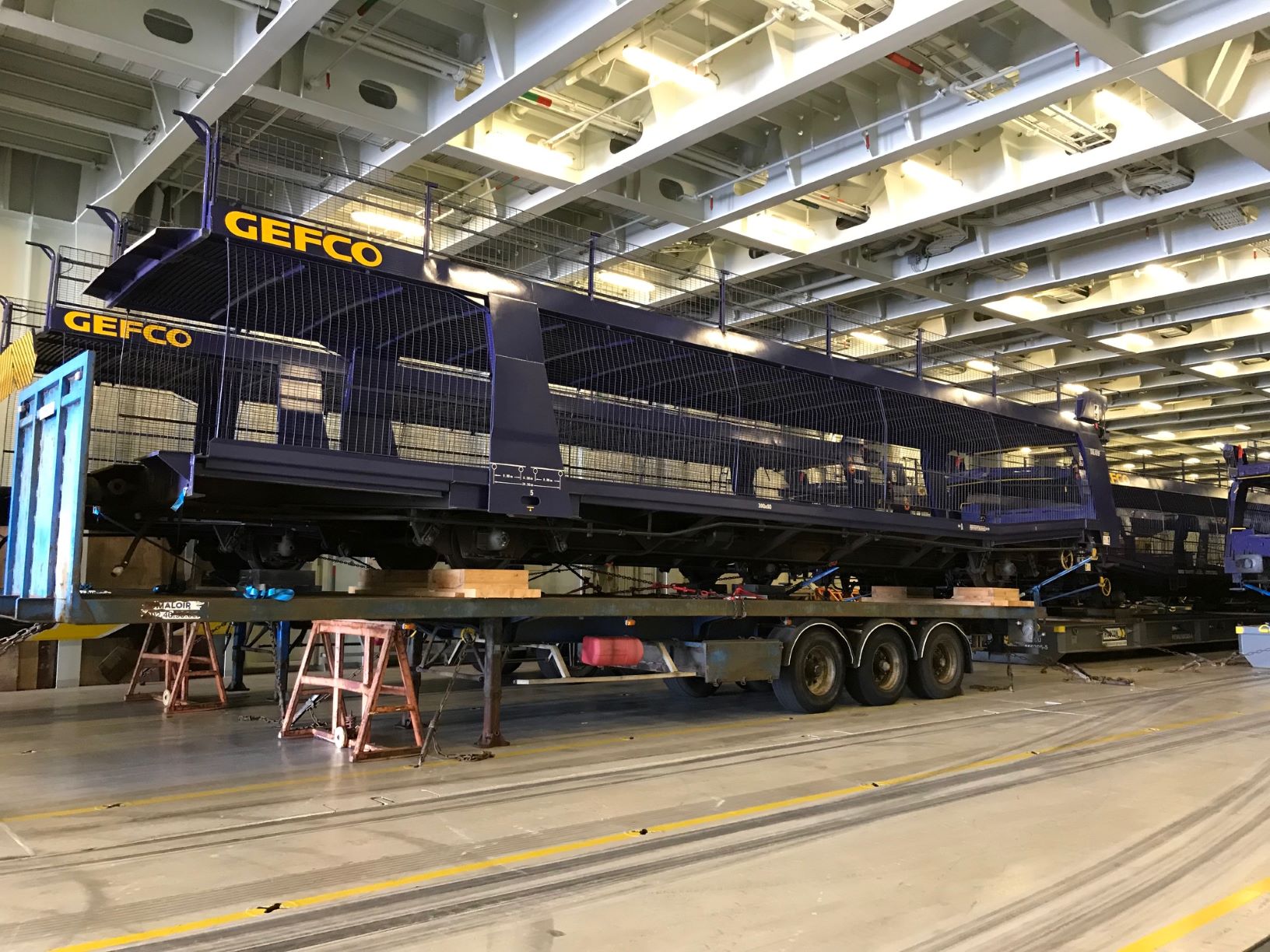 29 May 2019
A set of 16 GEFCO car transport half-wagons has been shipped from Montoir-de-Bretagne in France to Morocco's port of Tangier. This 682 m train had arrived on the Montoir rail network.
The units had been taken over by Somaloir, put on mafis and loaded aboard the SPIRIT OF MONTOIR on the Milk Run Med line rotation. The line is operated by LD Seaplane, a Louis Dreyfus Armateurs Group's subsidiary, between Montoir, Tangier, Tunis, Naples and Cadiz for two stopovers per month.
These car transport wagons are refurbished in France and can carry between 8 and 10 vehicles. They are due to ensure the pre-routing between the Kenitra factory and the port of Tangier, located at 200 kilometers.
The PSA plant, which is scheduled to open soon, will produce the new 208 and other B and C segment vehicles. About 100,000 vehicles are expected to be produced each year and 25,000 of them will be shipped to Montoir in 2020.
On June 12 and 26, there will be respectively 12 half-wagons an then 16 units shipped to Morocco. The following departures are scheduled for the fall season.
Contact : LD Seaplane
Julien Brault - mob + 33 6 73544162 / tél +33 5 3459 1339
julien.brault@ldseaplane.com
Source & crédit : LD Seaplane
Copyright : Port de Nantes Saint-Nazaire