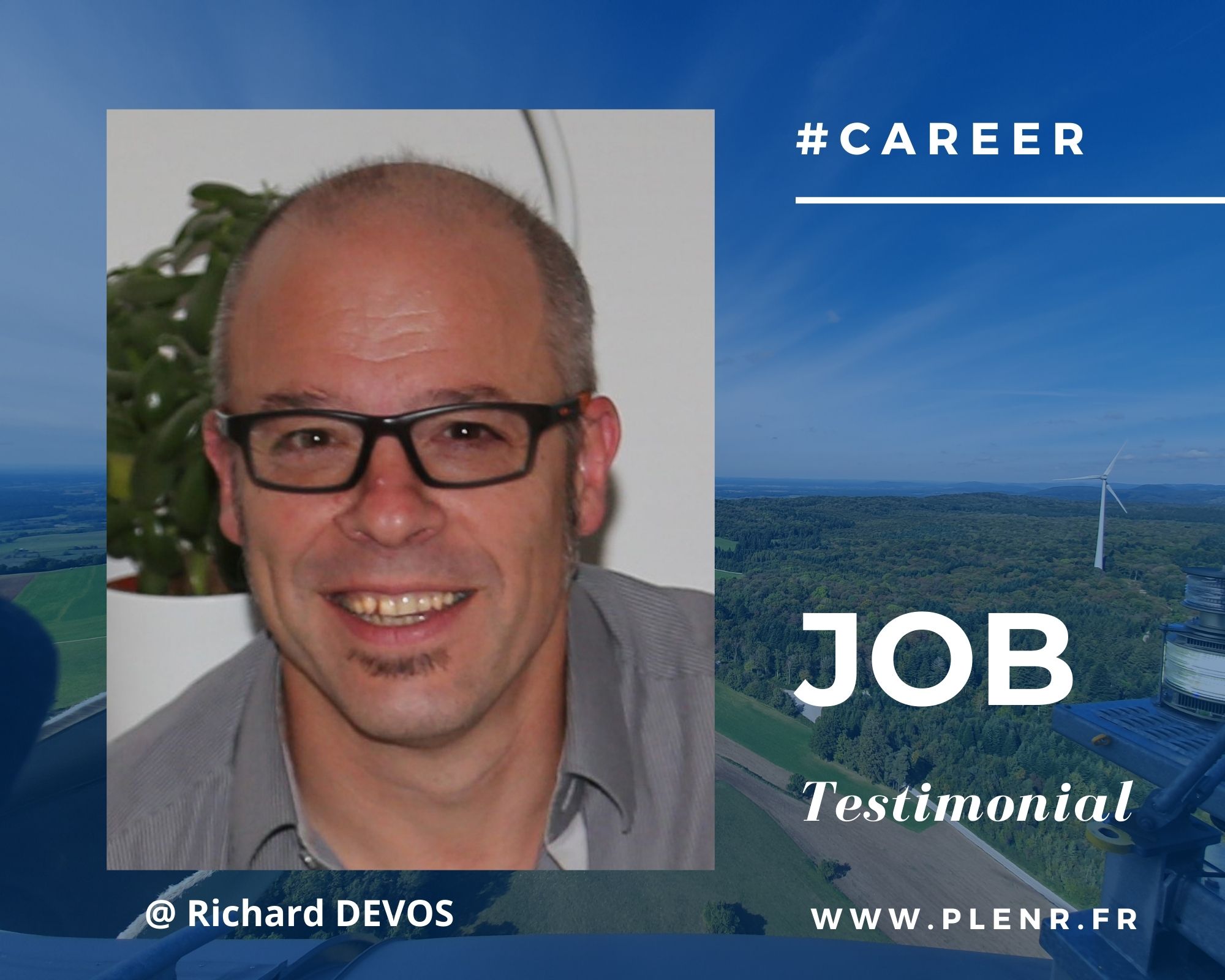 21 July 2021
Richard DEVOS, IT Project Manager - PlenR
As an IT project manager, Richard Devos has to be curious, versatile and is very much self-reliant on a daily basis. Passionate about IT, Richard joined the wind sector 20 years ago.
"[...] When offering my services, I discovered a technical design office, then a pioneer in wind power, I immediately liked the spirit that animated them, their passion and even their activism. I immediately accepted to join this team, delighted to assist two experts, and to participate in a (r)evolution to come. [...]"
Read full job testimonial (and many more!): click here 
Thank you very much Richard!