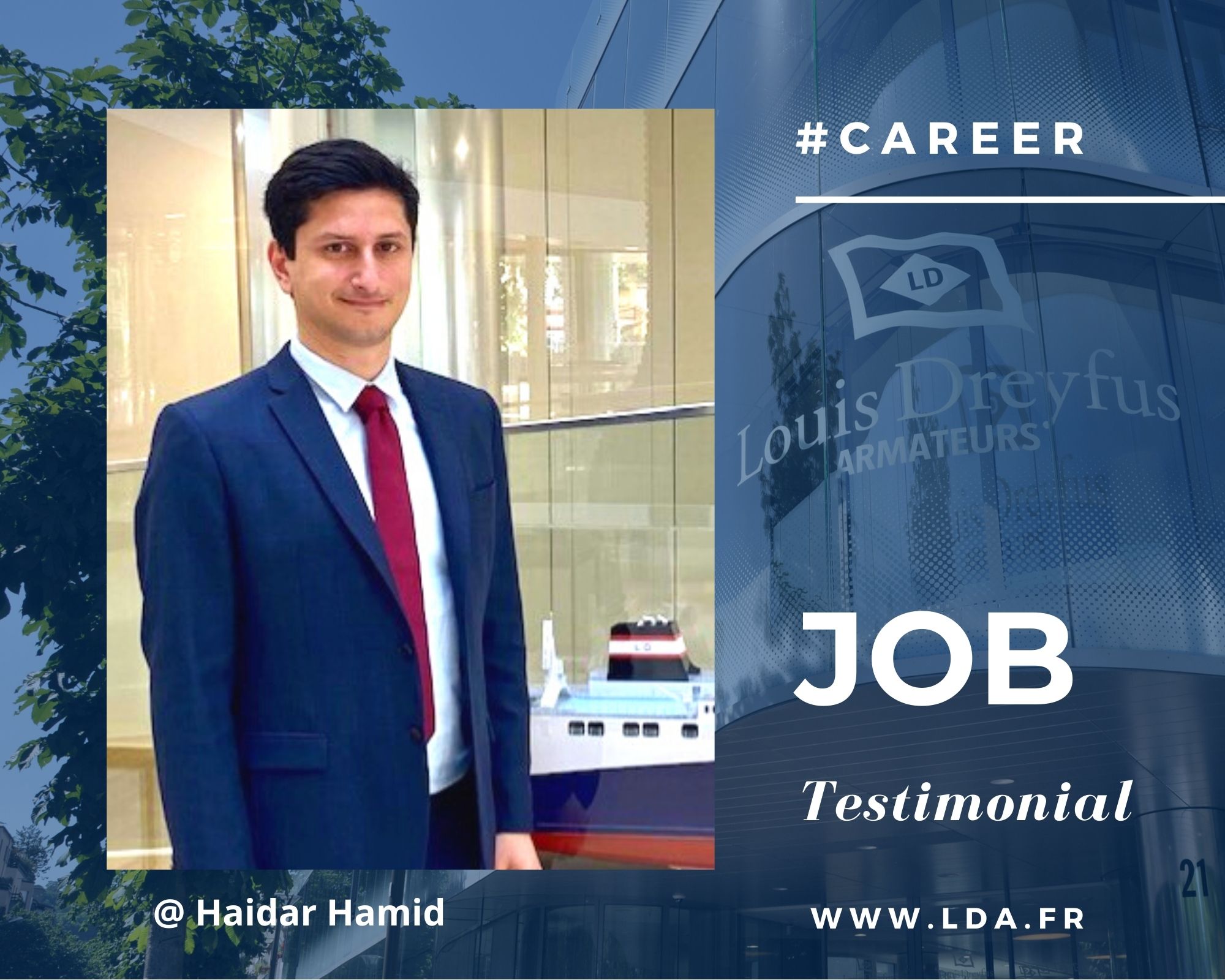 7 May 2021
Haidar Hamid, In-House Lawyer, LDA
"Impose your luck, embrace your happiness and go toward your risks. By looking at you, they'll get used to it." A quote from René Char.

" I am a corporate lawyer specialising in corporate law. I take care of the day-to-day legal management of LOUIS DREYFUS ARMATEURS's subsidiaries, both in France and at an international level, from creation to dissolution. I am therefore involved in new partnership (joint venture) projects, writing documents such as partner agreements.
[...] I joined the LOUIS DREYFUS ARMATEURS group at the end of the first 2020 lockdown. The integration process went well, even though I have not yet been able to see the faces of all my co-workers at the head office because of the mask-wearing rules. I am eager to see this health crisis coming to an end!
The 3 must-have qualities for this job? Attention to detail, adaptability and teamwork... [...]."
Read full job testimonial (and many more!): click here 
Thank you very much Haidar!