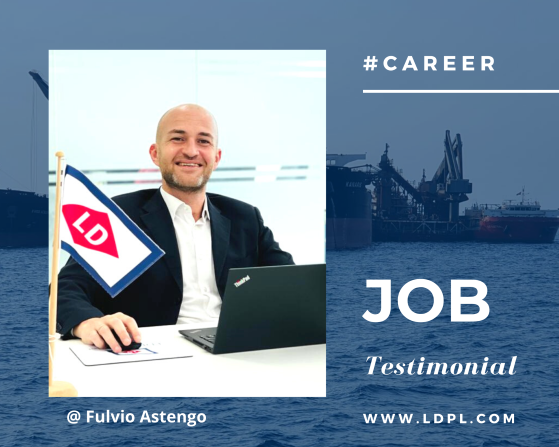 9 April 2021
CAREER

????‍???? "Liberté, Égalité, Fraternité".

"I have recently reached 15 years of experience in the maritime and logistics industries, operating in different sectors and playing different roles.[...] So far I have lived and worked in four different countries: Italy, Spain, Indonesia and the UAE. I can say that this path helped me have a 360-degree view of the business... [...] 

What do I like the most in my job? [...] Dynamicity and constant evolutions of these projects make myself always challenged and continuously looking for new and best solutions to meet the clients' requirements. [...] 
I do not really have my own motto and this one probably does not have much to do with work but I would like to quote one which is in French and expresses what my ideals in daily and private life are: "Liberté, Egalité, Fraternité".

Fulvio Astengo, Operation & Performance Manager at LDPL Middle East.
Read full job testimonial HERE (and many more!) : click here.
Thank you very much Fulvio Astengo!