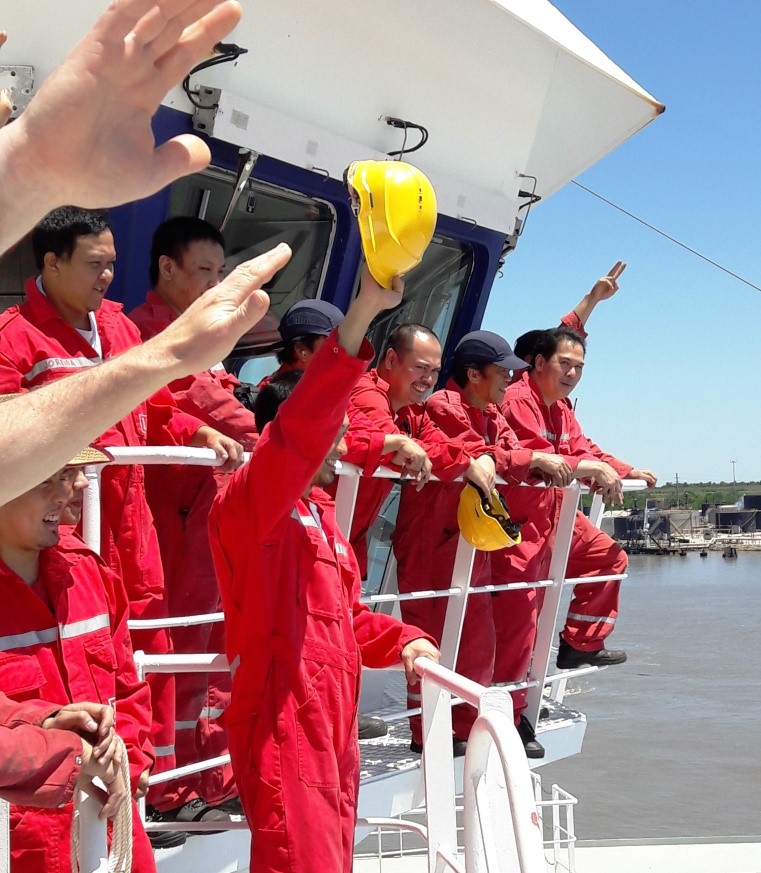 5 May 2020
We would like to thank all our vessels and seafarers for their very active participation and involvement on the occasion of the #HeroesAtSeaShoutout operation on 1st May organized by ICS, ITF and through Armateurs de France (ADF).
On that day, at noon 12.00, many ships sounded their horns around the world as an international support to all seafarers.
 We are pleased to inform you that ADF has produced a video compiling all the videos sent by many different shipping companies. Click here.