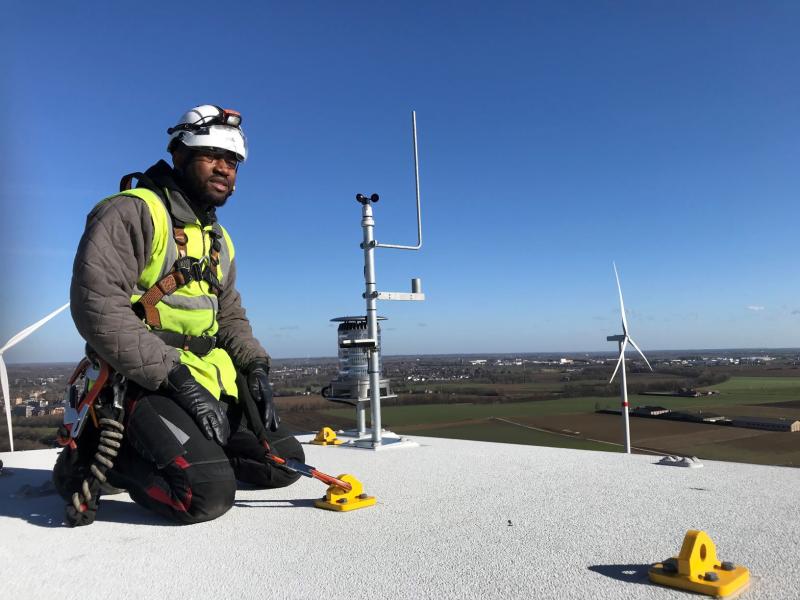 15 June 2020
On the occasion of Global Wind Day, we are proud to share an unusual but also much inspiring interview!
Rise up and discover more about our OPENR's colleague Ibrahim Mbainmoun. Ibrahim is in charge of the maintenance dept. and is also instructor for  "working at height" jobs.
Read the interview: click here.
OPENR joined the Louis Dreyfus Armateurs Group in 2019 and offers industrial services dedicated to Large wind turbines.
Know more: click here.