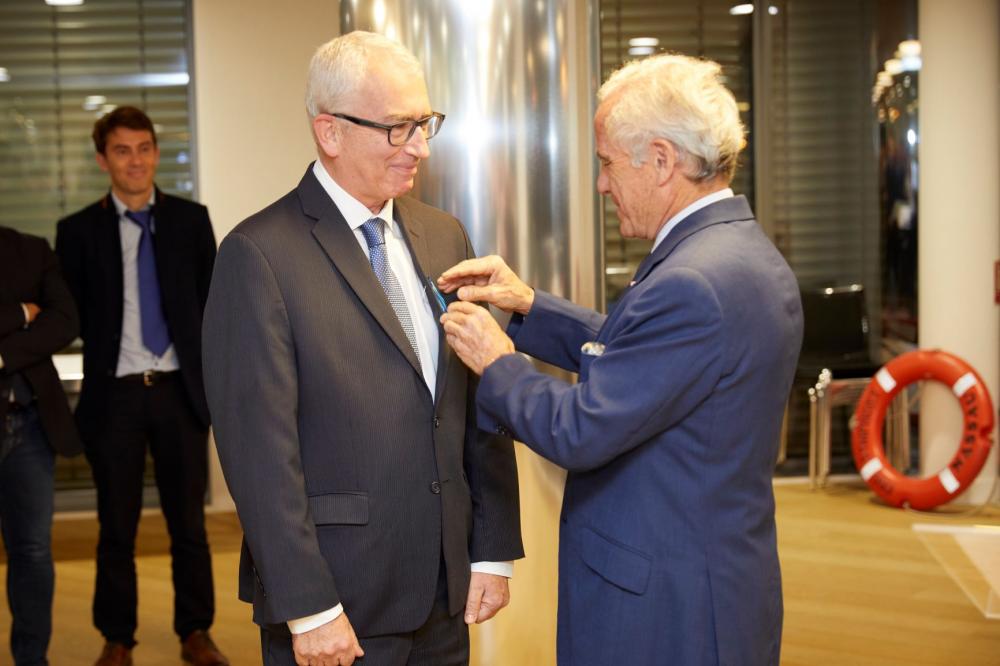 14 November 2018
Mr. François Thomas, Senior QHSE Advisor to the President, was honoured as "Chevalier de l'Ordre du Mérite Maritime" by Philippe Louis-Dreyfus, Commander of the Legion of Honor.
The official ceremony was held on November 7, 2018 in Suresnes at the Headquarters of Louis Dreyfus Armateurs in presence of his family, colleagues, professional partners and personalities of the maritime sector.
This distinction rewards his commitment to the development and promotion of France's maritime activities.

This ceremony was also the occasion to celebrate his retirement after 30 years of career at LDA!.
Sincere congratulations to François Thomas. We wish him new beautiful adventures at sea or on land!
Copyright: Louis Dreyfus Armateurs
Photo credit: Arnaud Calais