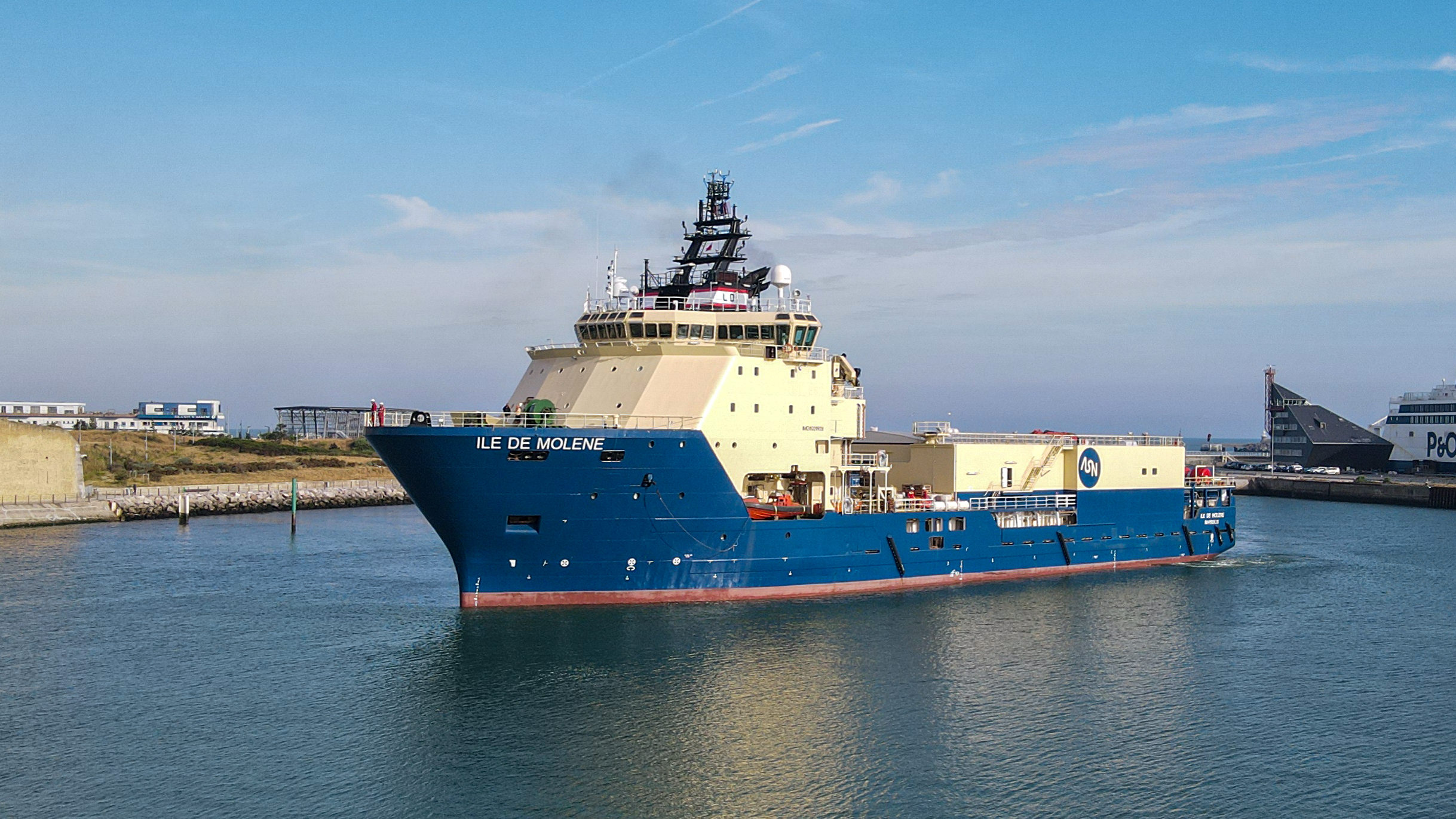 30 June 2022
On June 24, 2022, a new submarine cable maintenance vessel, the Ile de Molène, was inaugurated in Calais and joined the fleet of our client Alcatel Submarine Networks (ASN).
Alain Biston, President of ASN, Kamil Beffa, Chief Executive Officer of Louis Dreyfus Armateurs, and Natacha Bouchart, Mayor of Calais, kicked off the day at Quai Paul Devot in Calais.
The Ile de Molène will be assigned to the maintenance of submarine telecommunications cables and operated by Louis Dreyfus Armateurs under the French flag.
Louis Dreyfus Armateurs is particularly proud to have contributed to the delivery of the Ile de Molene vessel, the 6th cable-laying vessel for our client ASN.


We have carried out major engineering and upgrade programs on the vessel to enable it to carry out maintenance of the submarine telecommunications cables. This ship will be equipped with the latest generation of equipment and instruments.
We accompanied our client ASN throughout the phases of the project:
Advice in the acquisition process
Innovative design meeting the needs specified by our client
Preparation of the call for tenders, selection of the shipyard and monitoring of the Remontowa shipyard
Fitting out of the ship
This ship brings to 6 the number of cable ships managed by LDA for our client ASN.