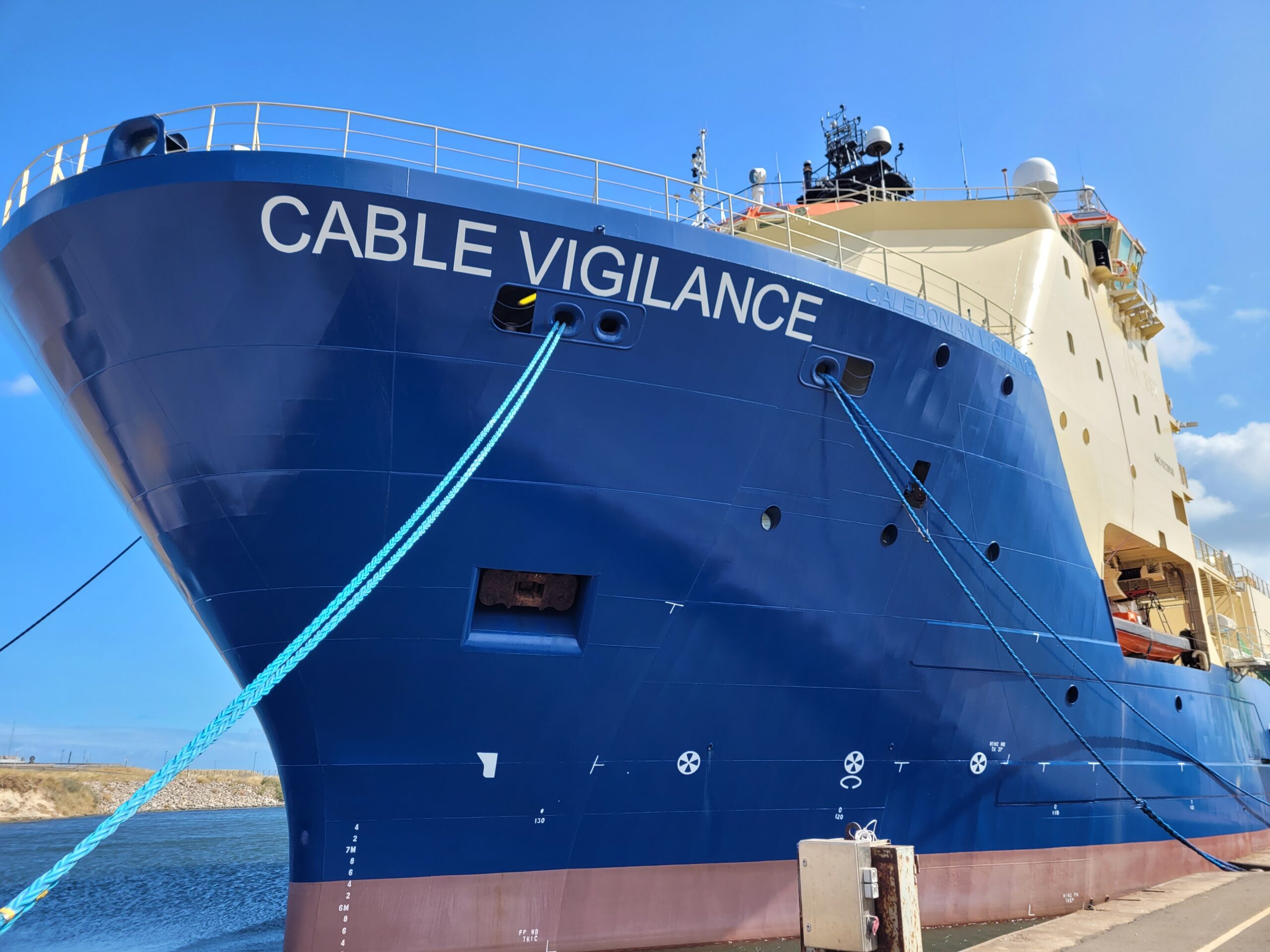 23 August 2022
On July 25, 2022, a new submarine cable installation and maintenance vessel, the Cable Vigilance, was inaugurated in Dunkirk and joined the fleet of our client OMS Group (OMSG).
The President of OMSG, Datuk Lim Soon Foo, and its Managing Director, Emmanuel Delanoue, kicked off the day at the IFAMER base of our subsidiary Louis Dreyfus TravOcean in Dunkirk.
The ceremony took place in the presence of the Minister Counselor of the Malaysian Embassy in Paris, Mr. Abdullah Ma'amor Ibrahim, the General Delegate of Armateurs de France, Mr. Jean-Philippe Casanova, and Kamil Beffa, Director General of Louis Dreyfus Armateurs.
The cable ship Cable Vigilance will be assigned to the installation and maintenance of submarine telecommunications cables in Europe and operated by Louis Dreyfus Armateurs under the French flag.
Louis Dreyfus Armateurs is particularly proud to have contributed to the delivery of the Cable Vigilance vessel, the 5th cable vessel for our client OMS Group. Following its conversion, it is now armed in a cable layer configuration, integrating, among other things, cable tanks, cable machines, jointing and test rooms, and it has an ROV.
During the event, Emmanuel Delanoue, expressed his satisfaction with the on-time delivery of the vessel. "Most importantly, we take great pride in doing our part to be environmentally friendly by being eco-responsible wherever possible. For example, to improve recycling and thereby reduce the volume of waste, Cable Vigilance has been equipped with the latest waste management technology, including more efficient water treatment equipment," he added.
LDA has carried out major engineering and upgrade programs on the vessel to enable it to install and maintain the submarine telecommunications cables. This ship is equipped with the latest generation of equipment and instruments.
We assisted our client OMS throughout the phases of the project:
Accompaniment in the acquisition process
Innovative design meeting the needs specified by our client
Preparation of the call for tenders, selection and monitoring of the Remontowa shipyard
Armament of the ship
This ship brings to 5 the number of cable ships managed by LDA for OMS Group.