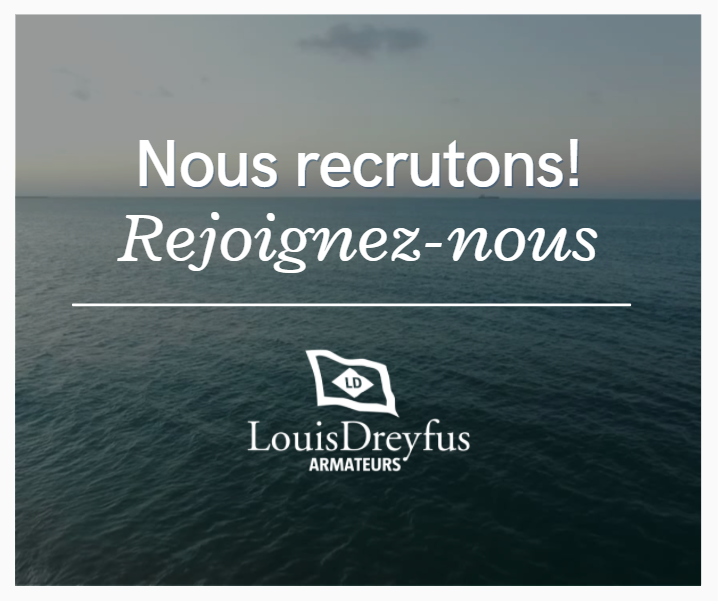 4 May 2021
EMPLOYMENT
Did you know? We are looking for graduates with:
???? BTS Electrotechnique
???? BTS Automatisme,
???? BTS Systèmes et réseaux,
???? BTS Technicien hydraulique…
The Louis Dreyfus Armateurs Group offers new career opportunities at sea!
Join our teams for exciting missions on all the world's seas!
Discover our different offers:

???? Support for initial training of 5 months
???? Post on board a merchant ship
???? Boarding time of 9 + / 2 weeks. Boarding / leave distribution of 6 months per year
Also discover the initial ETO training: click here.
‍Send your applications very quickly to crew@lda.fr