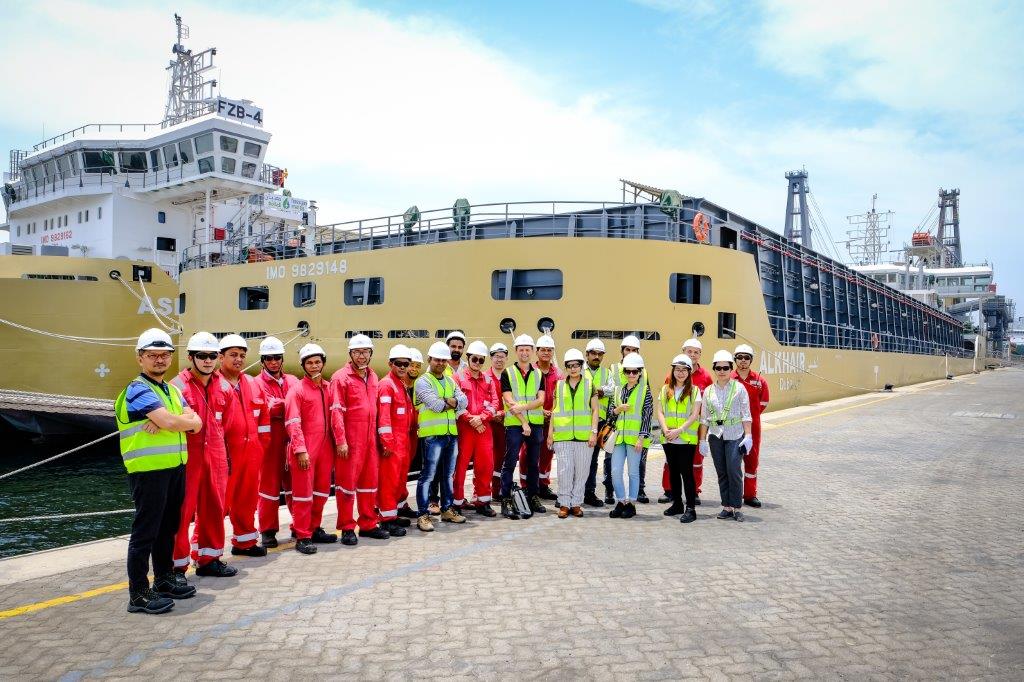 27 May 2019
Site visit organised for our colleagues from LDPL Middle East.
A nice occasion for our local office-based team to meet our crew on board our FAZEL and FCTU units in Dubai.
Our subsidiary LDPL Middle East provides fully comprehensive services in the engineering, construction and operation of offshore transhipment and maritime logistics solutions (Coal, Bauxite, Iron ore). LDPL operates a variety of assets such as Self Propelled Barges, Deck Cargo Ships, Floating Cranes, Transhippers, Tugs & Barges and also runs Port Operations. http://www.ldpl.com/
Career opportunities are now available in France, Dubai and Guinea.
If you wish to join our teams worldwide, apply now on our Linkedin page  or on our website https://www.lda.fr/en/careers/job-opportunities/