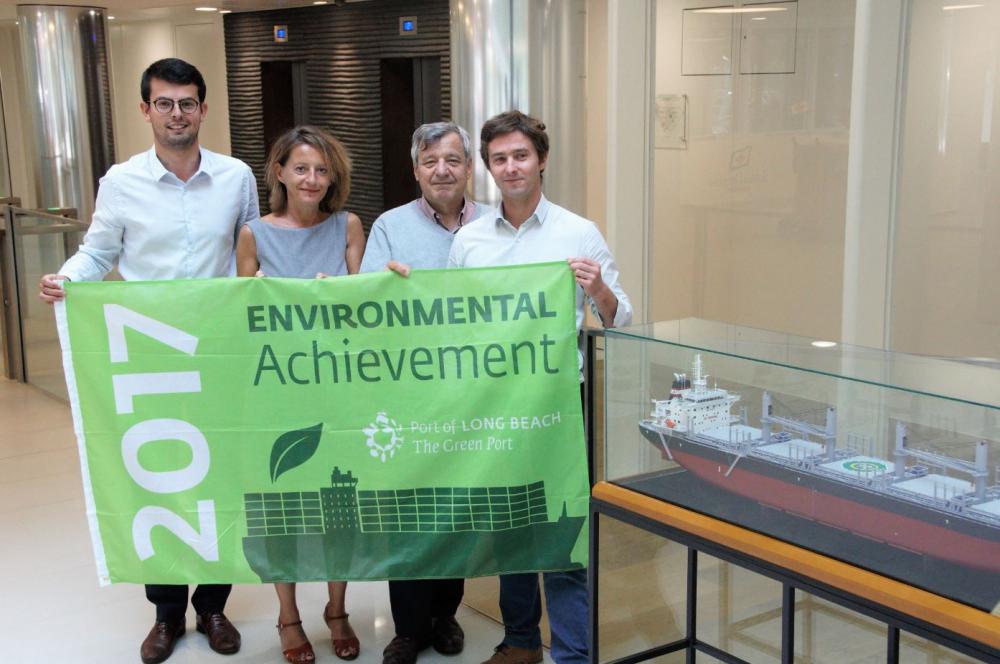 10 September 2018
For the second time, our subsidiary LD BULK, specialized in dry bulk transportation worldwide, has been awarded with the Port of Long Beach (LA) Green Flag!
The Port's Green Flag Program is a voluntary vessel speed reduction program that rewards vessel operators for slowing down to 12 knots or less within 40 nautical miles (nm) of Point Fermin (near the entrance to the Harbor).
The program prevents more than 1,000 tons a year of air pollution…
Congratulations to LD BULK and our colleagues from the Operations Department for this award confirming excellent compliance with the vessel speed reduction program of the Port!
Copyright: Louis Dreyfus Armateurs
Photo credit: Louis Dreyfus Armateurs