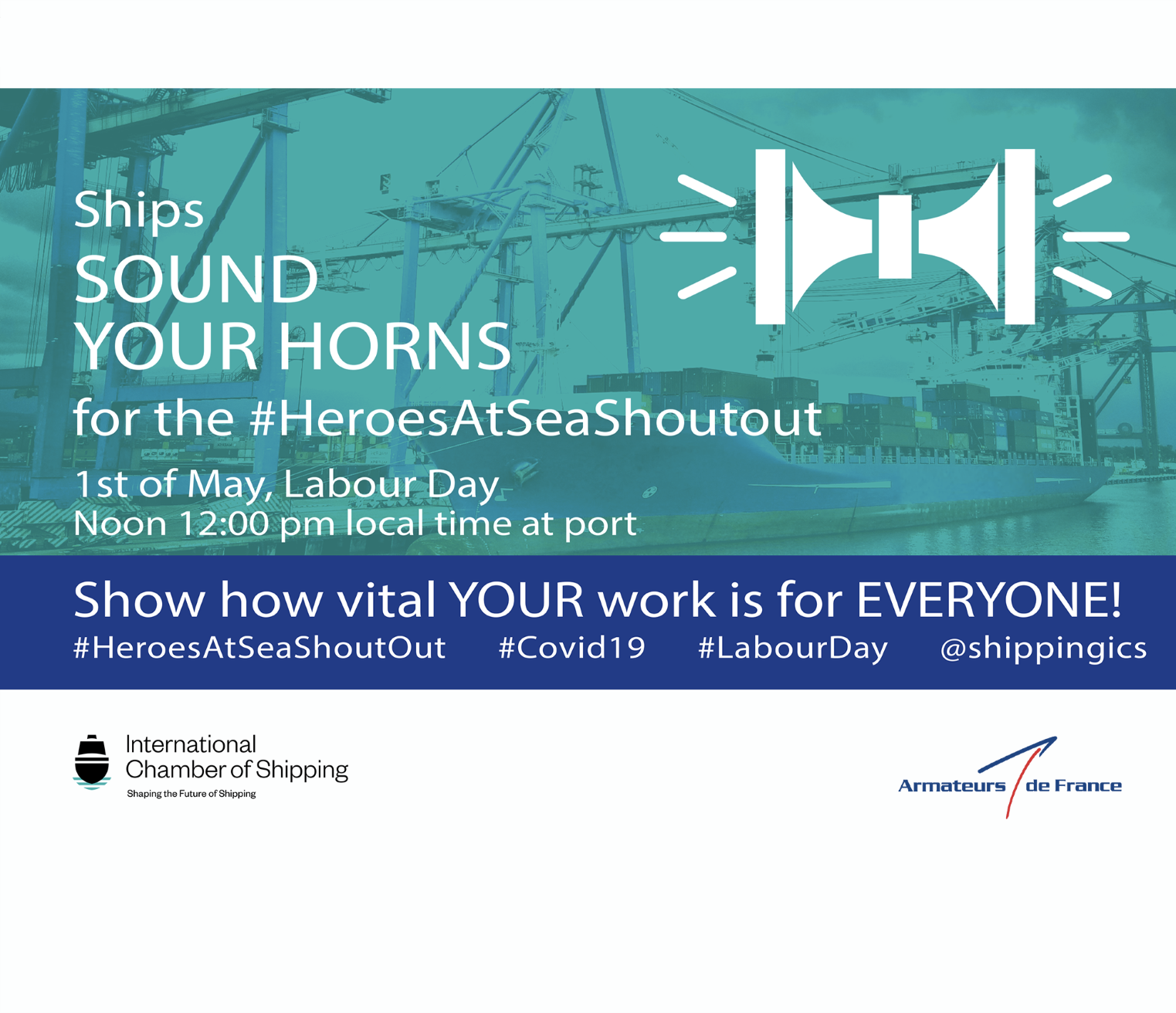 30 April 2020
#HeroesAtSeaShoutout
As part of an initiative by International Chamber of Shipping (ICS) and International Transport Workers' Federation (ITF), all ships worldwide will sound their horns on 1st May 2020 at 12.00 noon (local time) as a gesture of solidarity with all seafarers worldwide.
Please be informed that Louis Dreyfus Armateurs Group will be taking part in this initiative of solidarity. We sincerely thank our seafarers and our ships for their valuable participation.
Read more on Armateurs de France's website. Click here.