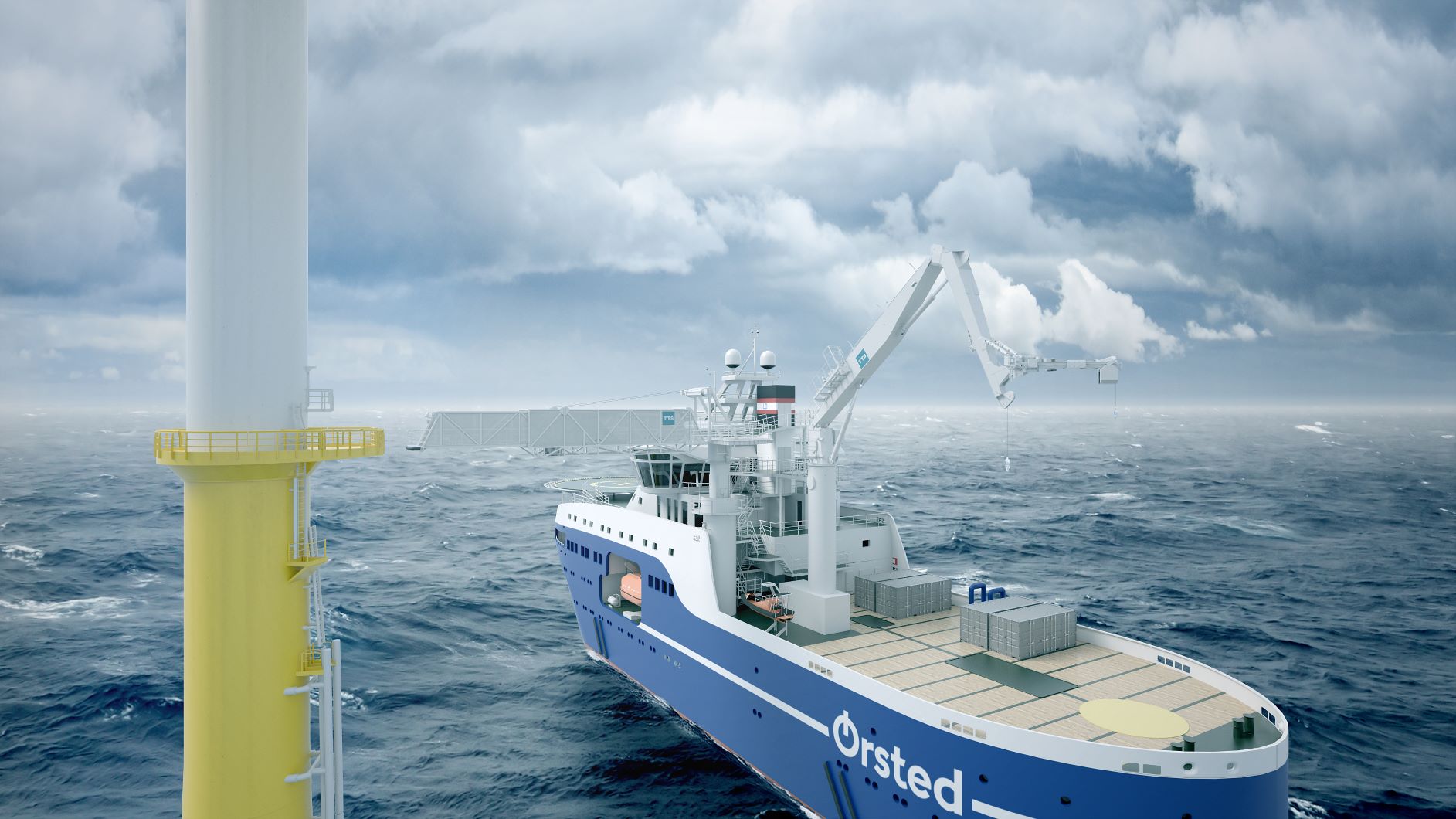 19 December 2018
Suresnes (France) - We are pleased to announce a new step in our innovation strategy dedicated to Renewable Marine Energy with the selection of TTS innovative equipment to be installed on board our second offshore wind Service Operation Vessel (SOV) WIND OF HOPE.
This will consist of fitting the vessel with a ground breaking walk-to-work gangway – the TTS Horizon™ together with the same TTS Colibri™ crane as for first SOV. Both equipment will be controlled from Phoenix™ relying on a common immersive remote operator environment.
This new equipment confirms our Group' strategy for innovation to develop continuous innovative solutions with our partners and future clients of offshore marine industry. And joining forces with the most innovative providers of this segment allows LDA to offer strong commercial and efficient solutions in response to the growing market needs.
"We truly appreciate that LDA sees the potential in this groundbreaking new equipment, and we will do everything possible to ensure that the delivery will go smoothly." emphasizes Toril Eidesvik, CEO & President of TTS Group.
 "We are always looking for solutions to conserve energy, improve the logistics process, increase operational safety and enhance on-board comfort, so that our fleet is at the cutting edge of technical innovation in our market segments. And this new partnership with TTS Group also demonstrates our commitment to be at the leading edge of the technical innovation in this industry." adds Hervé Lapierre, Head of Newbuilding at Louis Dreyfus Armateurs.
Innovation breakthrough and technical specifics
First all-electric walk-to-work gangway, Horizon™
The Horizon™ gangway is designed around an all-electric architecture using proven technology configured in a novel way. Low weight, high performance, reduced emissions and reduced noise are the key design drivers of this development.
The two vessels designed by Salt Ship Design, will still have a hybrid propulsion system using diesel generators, ABB's OnBoard DC Grid™ and support batteries. Thanks to its all electric architecture, all the drives of the vessels will be connected directly to the DC grid, and during the gangway operations, it will regenerate a considerable amount of energy that will be stored in the vessels battery array, which will cut fuel consumption and reduce emissions.
The first Colibri™ was recently installed on-board our WIND OF CHANGE vessel which is due to enter service in 2019. TTS and Ulstein announced their partnership on bringing the Colibri™ to market in May 2017, and just 13 months later, the first unit successfully passed its FAT with Class and Owner present. 
Phoenix™ can be located anywhere on the vessel and from the same chair the operator can control the crane, gangway, cargo logistics system or any other complex deck machinery on-board. There are systems on the market than can control both crane and gangway from the vessel's bridge, but Phoenix™ represents a paradigm shift in this market segment : with Phoenix™ the operator can control the equipment in a far more accurate, efficient and safe manner. Upon delivery in 2021 by Cemre Shipyard, WIND OF HOPE will enter into service of the offshore wind farm Hornsea Two off the coast of England.
Her sistership, WIND OF CHANGE, has just been successfully launched in Turkey and will operate in Ørsted Borkum Riffgrund 1 & 2 and Gode Wind 1 & 2 wind farms off the coast of Germany.
Press contact
Sylvie Virasack - Head of Communication Department - LOUIS DREYFUS ARMATEURS
+33 6 2224 4669 - sylvie.virasack@lda.fr
Copyright: Louis Dreyfus Armateurs
Photo credit: TTS